It's a Mystery, Pig Face! is about to celebrate its first birthday on February 7th!
And since that's close to Valentine's Day, I thought we should have a giveaway of not just a hardcover copy of It's a Mystery, Pig Face! but of Carter Higgins' wonderful new picture book, This is not a Valentine!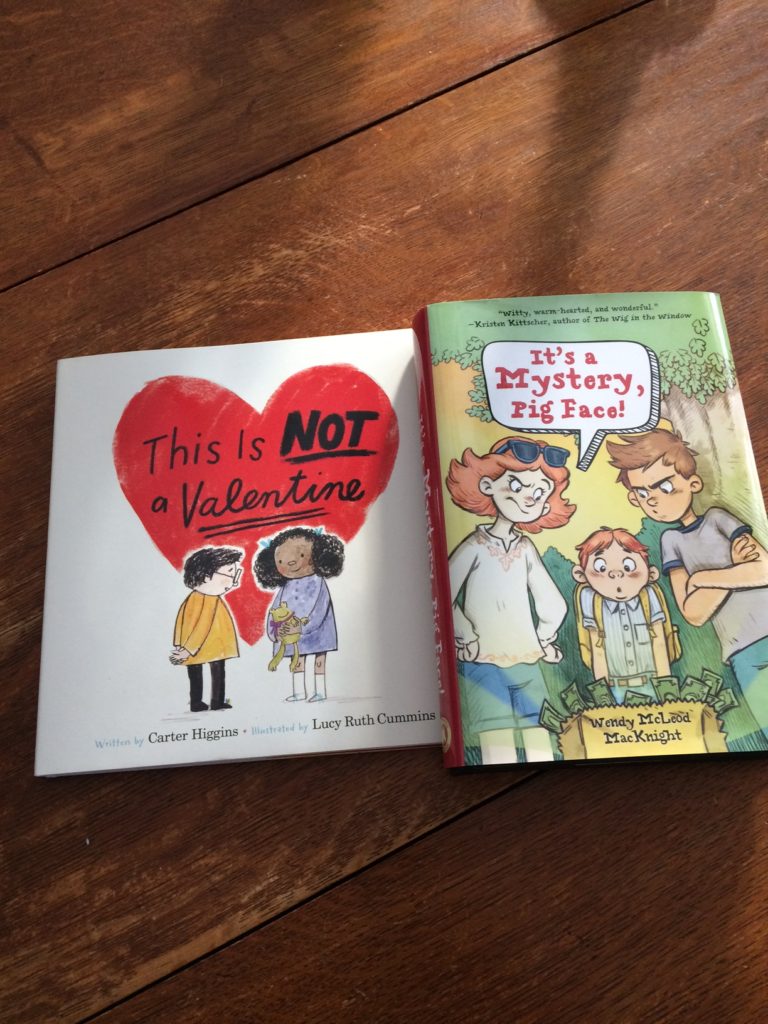 I loved Carter's book so much and I think you will love it, too! It would be the perfect present for your valentine!
And as a treat, I'm throwing in a box of Ganong's Delecto Chocolates!
Once you read It's a Mystery, Pig Face! you'll understand the importance of Ganong Chocolates to the main character, Tracy.
For a chance to win this great prize pack, leave me a message below, or follow me on twitter @wendymacknight or on instagram @wendymcleodmacknight.
I'll pick a winner next Thursday!  And teachers – let me know if you'd like me to throw in a Skype visit, if you win!
Good Luck!!