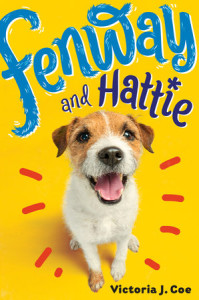 Happy Wednesday!
Today I have the great treat of giving you an advanced sneak peek of a wonderful new middle grade book, Fenway and Hattie, which will be published by G. P. Putnam's Sons on February 9th, 2016.
There is so much to love about this book, but I'm not going to lie: you are going to love Fenway most of all.
Fenway is the exuberant Jack Russell Terrier whose joie de vivre and love of all things, especially his short human Hattie, makes you want to run right out and get yourself a dog! Unless, like me, you already have a dog, in which case you will find yourself following him or her around the house trying to imagine what they are thinking about!  (In the case of my dog Indy: bones, sleep, and marshmallows!)
This is a book that is going to appeal to both boys and girls in elementary school, who are going to love the adventures and the sweet optimism of this dog. Like them, Fenway faces his own challenges – the wicked floor, a move to the burbs – but with the help of his personality and his loving family, all can be conquered.  If you want to read more of my thoughts as well as others' thoughts on this wonderful book, visit goodreads here.
This is Victoria's first book and she really does a wonderful job of capturing a dog's view of their world.  You can visit her and Fenway at her website here. Except squirrels. Squirrels are NOT welcome! Fenway even has a sign on the website to make this explicitly clear!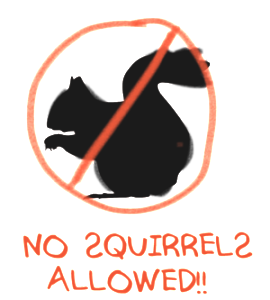 Definitely on my list for the children in my life, this book is going to be a series and I for one cannot wait for Fenway's next adventure!
I'm giving this two paws up!
You can pre-order your copy at amazon here or Chapters here.
Until next time, keep reading and writing and most of all, keep having fun!
Wendy