I love a well-written and adventurous Middle Grade book…
…and Andrew Brumbach's The Eye of Midnight delivers.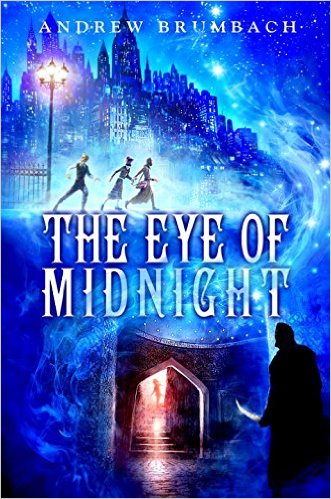 Here's what I wrote in my Goodreads Review:
Cousins Maxine and William are to spend the summer with Grandfather Battersea, expecting a dull summer with a man they barely know. But from the very first chapter the cousins find themselves in a world of adventure, intrigue, and danger, as they navigate 1925 New York City. Toss in a mysterious courier and you have everything you need for an adventure! This is Indiana Jones for middle graders and you can't put it down! Even better – the writing is divine – Brumbach immerses us in Maxine and William's world and we are all the better for it! This book s a jewel and I can't wait for the next adventure!
Here's what I left out:
I was gobsmacked by Andrew's imagery and description in this book, both of which are used so deftly that you kind of forget that he's painting you a picture. Wait – gobsmacked isn't the right word. Horribly jealous is more appropriate or inspired to do the same in my work would be better.
When I was a kid I took old Enid Blyton and Arthur Ransome novels out of the library and gobbled them up. This book is in the same thrilling category and I can see you and the kids in your life loving this book!
I'm not alone in my adoration:
A fast-paced, action-packed adventure…danger at every turn… Murders, mayhem, chases, capture, and daring feats… vivid descriptions and terse, to-the-point dialogue keep the action moving and readers constantly engaged and surprised."
                                           –KIRKUS REVIEWS
"Nonstop adventure involving gangsters and a secret society of assassins . . . This debut novel is a youthful mystery worthy of John Bellairs, with lyrical language reminiscent of Edith Nesbit; yet it stands on its own, creating a fully realized world with clearly defined lines of good and evil, and just a dash of magic."
                                                   –BOOKLIST 
This book will be a welcome addition to your personal library, your school library, ANY library!
But don't say I didn't warn you: Andrew's going to keep you up all night reading and you're going to be tweeting him to get the next one published already!
5 Stars!!!