I lost a good friend this week.  
His name was Brian Carty, and we have been friends for just about forty years.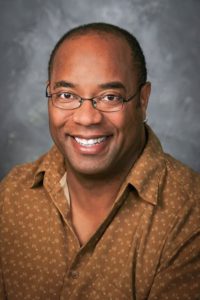 And he was wonderful.
But even better than being wonderful. He was good.
And that goodness sustained not only himself and his family, but his many friends.
And when I say many, I mean MANY. Bri-Guy was beloved, because he knew how to love.
A little over ten years ago, Brian made a major professional change. I'd known he was dissatisfied; we talked about it all the time. But when you have two young children, it's hard to make big changes, it often feels like its impossible.
But Brian was also brave, and that bravery and subsequent career change meant that hundreds, if not thousands, of social work students benefited from his wisdom and his goodness.
Five years ago, when I decided to drop everything and pursue my wildest dream of writing for children, he had my back. Big hugs. Always interested in what was happening. Always telling me it was going to happen soon.
There were high fives when I signed with my wonderful agent Lauren Galit.
And when I sold my first book in 2015, he was almost as excited as I was.
And when I created this website and began writing this blog, he was my third subscriber. (When I told him that he said he was my Number Three Fan)
The thing about we writers is that we are an insecure lot. We toil away in solitary places (or in busy places with earphones!) and pray that what we bleed onto the paper touches someone.
And we rely heavily on our wonderful family and friends who buoy us up and ask us how things are going and keep at us not to keep plugging away.
Brian was one of those people for me.
I saw him one Friday afternoon this summer and we marvelled at how, after so many rough patches, our lives were turning out pretty darn well, thank you very much.
Two weeks ago when I saw him, he was walking towards one of the tents at our local Harvest Jazz and Blues Festival, a bounce in his step. He was going to his happy place.
But then, he always carried that happy place with him. And even better, he shared it with everyone else.
When you lose a friend too soon, you can't help but wonder "what if?"
I like to think I'll see Brian again. I hope so. But this is my way of thanking him for supporting, no, celebrating, what was one of the hardest decisions I ever made in my life.
That made all the difference to me.
And what makes me happiest of all? That not only did Brian touch my life in such a positive way, but  that he touched so many others in exactly the same way.
Love you, Brian. And thank you.