I am thrilled to reveal the cover of author S.A. Larsen's debut middle grade novel, Motley Education, which is being published by Leap Books on October 10th!
A description of the book:
Forget having a lively after school social life, Ebony Charmed is fighting to keep the entire Afterlife alive.
Ebony's less-than-average spirit tracking abilities are ruining more than sixth grade at Motley Junior High: School for the Psychically & Celestially gifted. Her parents argue so much her dad moved out. And, even though he's scared of his own shadow and insists on bringing his slimy, legless lizard everywhere they go, Ebony wouldn't survive without her best friend, Fleishman.
When Ebony's Deadly Creatures & Relics' project goes missing, she learns her missing project is one of the keys to saving the spirit world. Now Ebony and Fleishman must battle beasts from Norse Mythology to retrieve her project before spirits are lost, the Well of Urd dries up, and Ebony loses all hope of reuniting her family. But someone lies in wait, and he has other plans…including creating a new world of spirits without them in it.
Motley Education has been aligned with Core Standards for grades 4-7. A guide will be available on the author's website to download for FREE after the book's release date.
About S.A. Larsen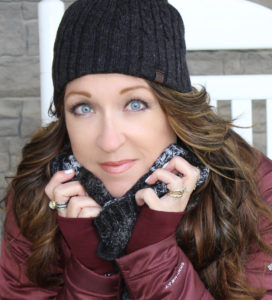 S.A. LARSEN is the author of Motley Education, the first book in a middle grade fantasy-adventure series. Her work has appeared in numerous local publications and young adult anthologies Gears of Brass and Under A Brass Moon by Curiosity Quills Press. Look for her debut young adult novel, Marked Beauty, set for release in 2017. Find her in the land of lobsters, snowy winters, and the occasional Eh'ya with her husband of over twenty years, four children, a playful pooch, and two kittens.
Follow her on Facebook | Twitter | Instagram and connect with her on her Website & Blog.
You can also save the book to your Goodreads shelf!
Visit S.A. Larsen online at www.salarsenbooks.com.
Frankly, I just love that she lives in Maine, which is a stone's throw from where I love. (If I was a stone thrower, which I most definitely am not!!)
And now for the cover….
.
.
.
.
.
almost there….
.
.
.
.
.
.
soon…
.
AND VOILA!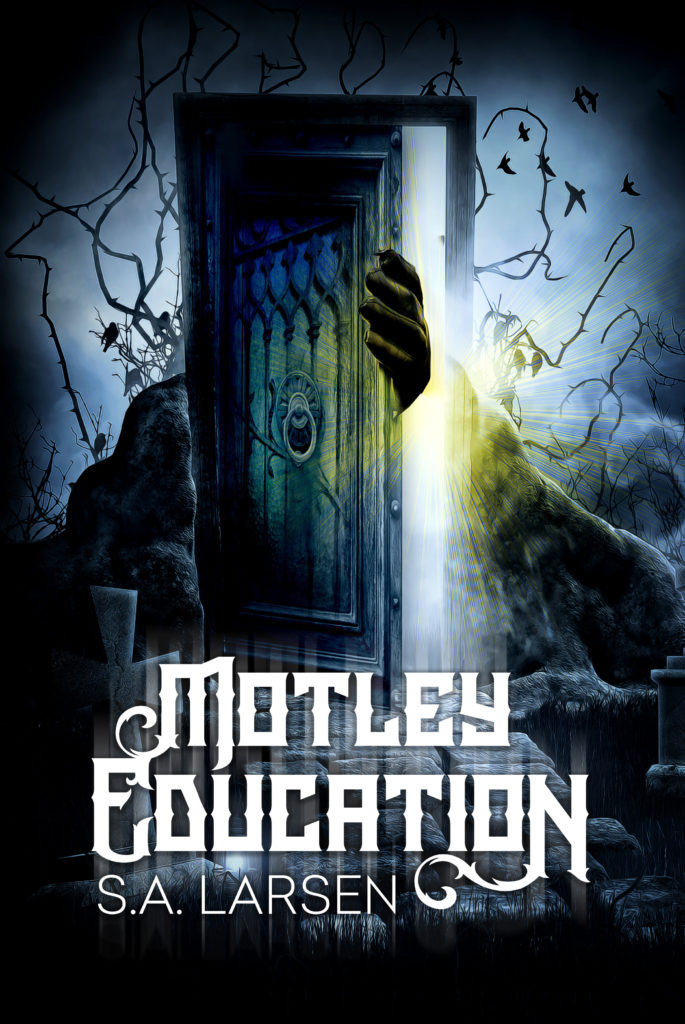 How creepy cool is that??????? I love this cover!!!
CONGRATULATIONS!