The Ethan I Was Before had me from the very first page.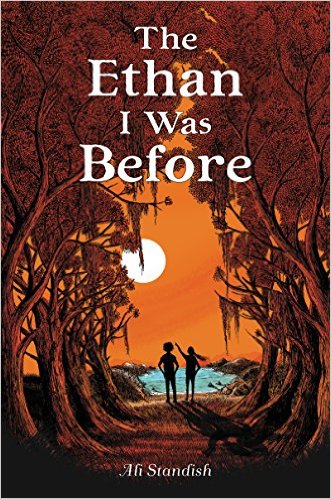 We know from the get-go that something bad has happened to Ethan, but every page is a revelation of the past and how it impacts the present. It is so well written!
The Blurb:
Life can be transformed in one moment, but does that one moment define you for life?

Lost in the Sun meets The Thing About Jellyfish in Ali Standish's breathtaking debut. A poignant middle grade novel of friendship and forgiveness, The Ethan I Was Before is a classic in the making.

Ethan had been many things. He was always ready for adventure and always willing to accept a dare, especially from his best friend, Kacey. But that was before. Before the accident that took Kacey from him. Before his family moved from Boston to the small town of Palm Knot, Georgia.

Palm Knot may be tiny, but it's the home of possibility and second chances. It's also home to Coralee, a girl with a big personality and even bigger stories. Coralee may be just the friend Ethan needs, except Ethan isn't the only one with secrets. Coralee's are catching up with her, and what she's hiding might be putting both their lives at risk. The Ethan I Was Before is a story of love and loss, wonder and adventure, and ultimately of hope.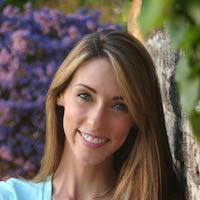 The Interview:
The thing I love most about The Ethan I was Before is how gently, but directly, you deal with grief. So often adults try and protect kids from it. Did you have to do a lot of research before you began to write?
Thank you! Gentle but direct is a great description of what I was aiming for. I did spend some time talking with mental health professionals about how children this age process trauma, survivor's guilt, etc. But I also pulled a lot from my own experiences with grieving for a friend at a fairly young age.
What's the one middle grade novel you'd take with you to a desert island?
I just adore Lauren Wolk's Wolf Hollow and Rebecca Stead's When You Reach Me. To me, they represent middle grade fiction at it's finest. So I will sacrifice my soap (or something!) to make room for them both!
How do you plan to celebrate your books' launch?
A wonderful independent bookshop in Raleigh, Quail Ridge Books, is hosting the launch on February 3rd. But as for the actual book birthday, I'll celebrate by having a nice dinner with my family. Without them, there would be no book!
So here's my dream dinner: you can host a dinner party and invite six middle grade authors (living or dead). Who would you invite and why? Bonus points if you tell me what you're cooking for them!
Oh, Gosh! Well J.K. Rowling would have to be there so she can tell me where my Hogwarts letter has been all these years, wouldn't she? And Roald Dahl and Astrid Lindgren would probably make for some entertaining company. (There would have to be lots of chocolate cake and Wonka sweets.) I would love to meet Sharon Creech, Katherine Patterson, Jacqueline Woodson, and Neil Gaiman as well!
What projects are you working on next?
I'm currently working on a kind of southern gothic reinterpretation of The Secret Garden and a WWII home front novel. Both middle grade, and both so exciting to write!
Visit Ali's website and find out where you can find her books.
Follow Ali on twitter.