I happy to report that the IT'S A MYSTERY, PIG FACE! Launch Party was a success!
Over one hundred people squeezed into Gallery 78 in Downtown Fredericton, munched on cake and snacks, sipped wine, and enjoyed a short reading from the book.
I was fortunate to have two young friends join me for the actual reading.
Myra and Cole did a spectacular job!
I was also thrilled to be introduced by Author Kathleen Peacock, who primed the audience by talking about the importance of children's literature in our lives. If you haven't read any of Kathleen's work you really should – it is so good!
Special thanks as well to Westminster Books, who were on site selling books!
Thought I'd share a few photos from the event with you: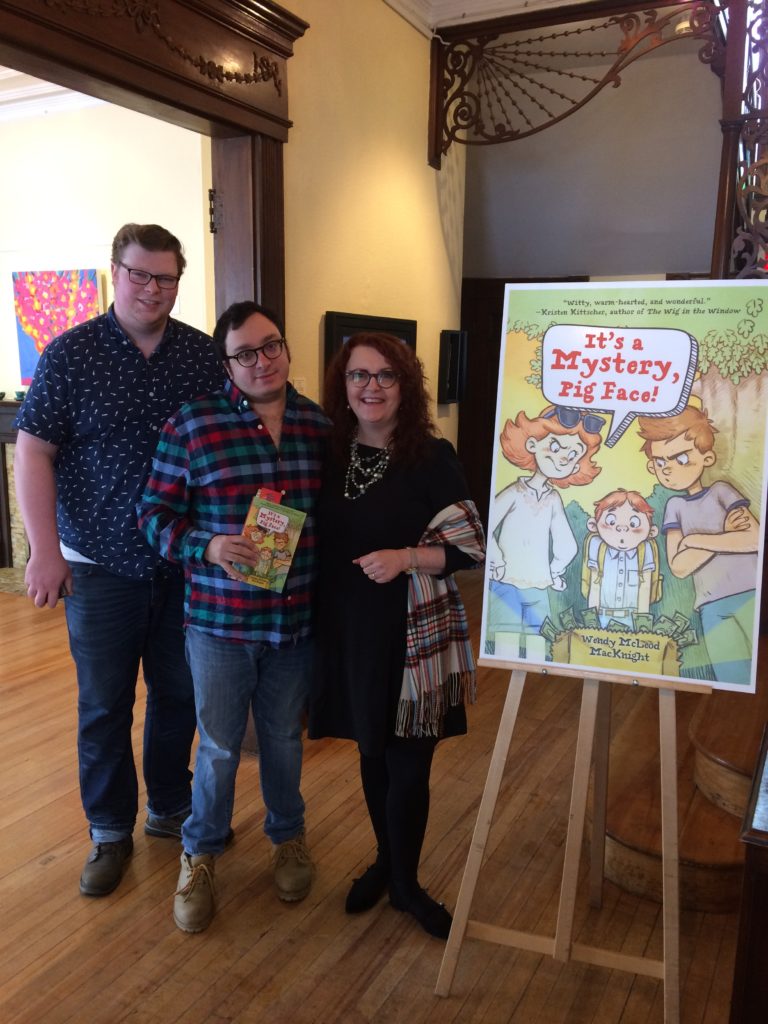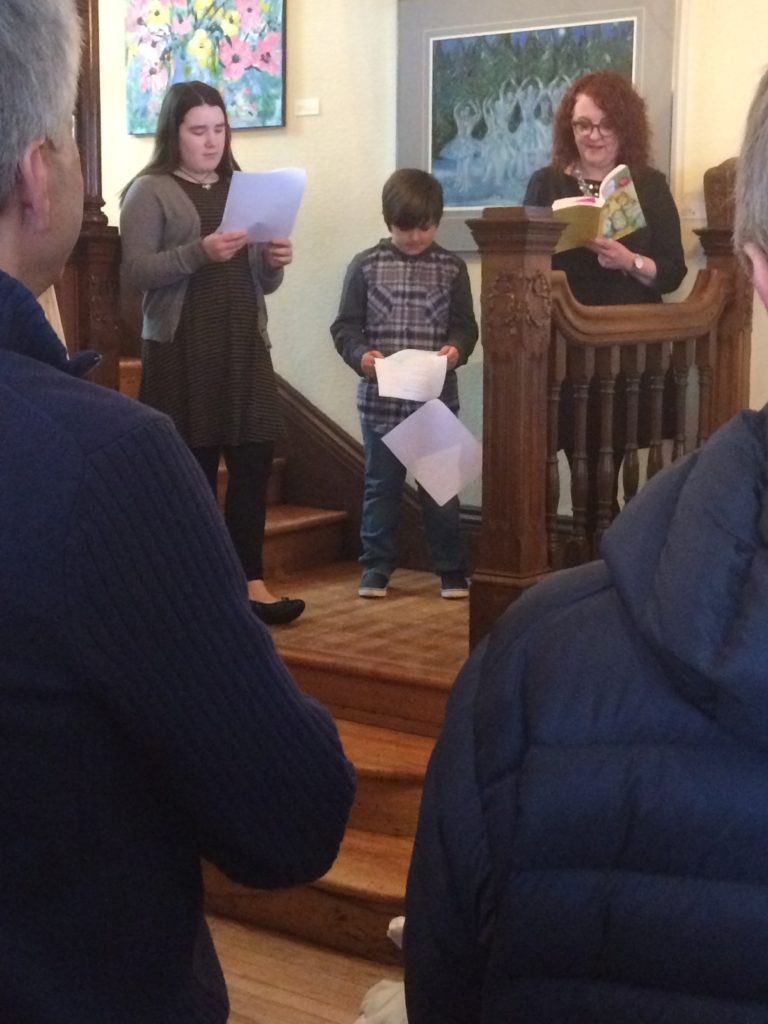 It was a wonderful day and a sincere thank you to all of my friends and family who showed up!!
Go Pig Face!