Happy New Year!
2017 has finally arrived and with it, the publication of It's a Mystery, Pig Face!
But I'm not alone.
Along with me, a whole bunch of other really talented authors are going to be debuting their middle grade and young adult novels this year, and I'll be talking about a lot of them.
And I've banded with a number of fantastic middle grade authors whose books are launching in January, February and March of this year!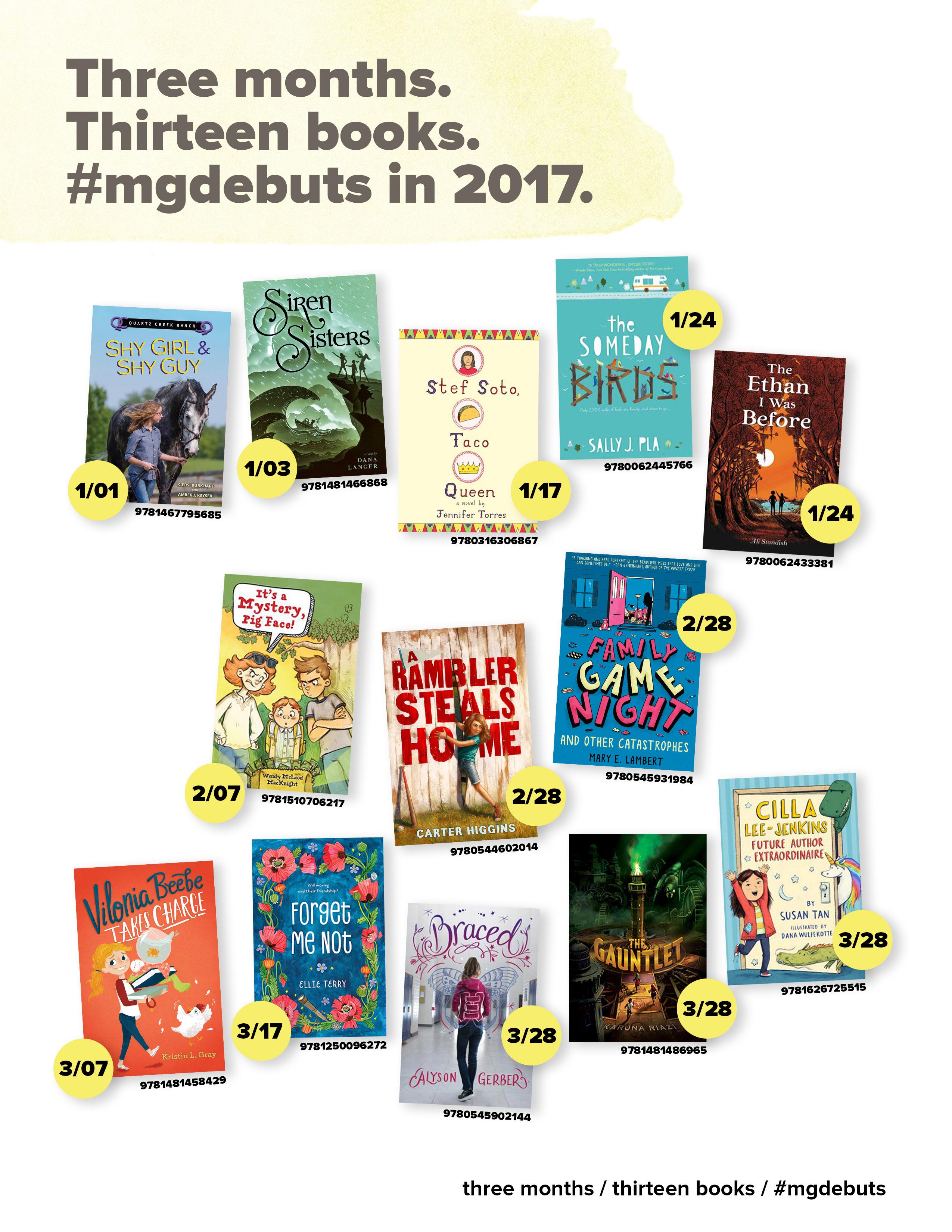 I've already read a lot of these and they are fantastic – so stay tuned, as you're going to be hearing a whole lot more about our books in the coming weeks!
Welcome 2017!