It turns out I love to talk…
This is no surprise to someone who knows me well, but if I am being perfectly honest, I am less comfortable when it comes to talking about my writing. In fact, I often feel downright shy.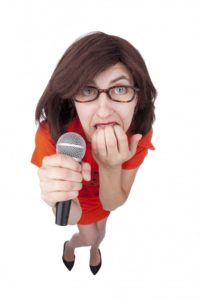 This past weekend I had the chance to participate in a debut author's panel at the Canadian Writer's Summit.
I prepared my Q&As in advance and worried over them.
And then the panel started and I sort of kept to my notes, but sort of didn't. Mostly I just talked to the 40+ people in the audience. I joked, I was serious, I was probably even confused once or twice.
And I had such a good time!
It helped that I was on a panel with four other authors, all of whom are amazing, talented women:
Laurie Elizabeth Flynn, author of Firsts
Catherine Lo, author of How it Ends
Jenny Manzer, author of Save me Kurt Cobain
Jennifer DiGiovanni, author of My Senior Year of Awesome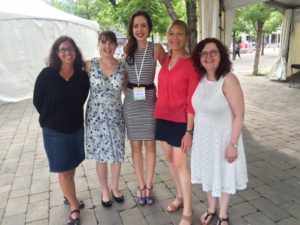 We had such a good time and I think (hope) our audience appreciated our enthusiasm and information.
I'm ready for my next panel!