I just finished reading an advanced reader copy of Karina Yan Glaser's wonderful The Vanderbeekers of 141st Street.
Unfortunately for you, it won't be released until October 3rd, but I certainly would not want to leave you hanging until you can get your paws on this delightful book (you can read my Goodreads review here).
You see, The Vanderbeekers of 141st Street is a welcome addition to the canon of children's books about families with large numbers of children and their lives and adventures.
These kinds of books have always been a favourite of mine. I come from a family of three children, although there were only two of us until I was nearly ten years old. I longed to be part of a large family with many brothers and sisters.
Though my parents wouldn't accommodate me, my librarian did. To that end, let me share a list of books, in chronological order, which I think The Vanderbeekers of 141st Street is a direct descendent of. You've got six month to read them all (okay – some of them?) and believe me when I tell you: you will love these families as much as I do!
Little Women: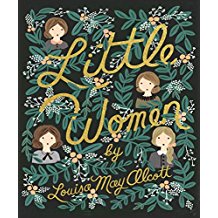 If you've never read this wonderful story about the four March sisters – Meg, Jo, Beth, and Amy – then by all means, get it TODAY. A true delight. Made a writer out of a lot of readers.
The Five Little Peppers and How They Grew: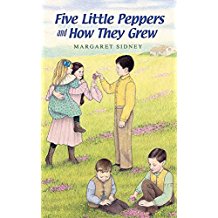 Written in 1880, this story of the five Pepper children – Ben, Polly, Joel, Davie and the perfectly-named Phronsie – is a delight. Yes, it is old-fashioned. But you sure want to be part of that family.
Rainbow Valley:
Anne of Green Gables grows up and has six children, whose adventures are told in this book, plus Anne of Ingleside and Rilla of Ingleside. The kids – Jem, Nan, Diana, Walter, Shirley, and Rilla are every bit as delightful as their mother.
All-of-a-Kind-Family Series
I read this book in elementary school and was so taken with the family that I decided I needed to move to New York City and convert to Judaism. Neither of those things have happened yet, but I'm not discounting the they might still. The story of Ella, Henny, Sarah, Charlotte, Gertie and Charlie is so delightful you will immediately go off in search of the sequels, which are equally good.
The Penderwicks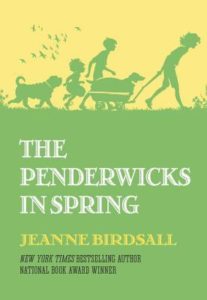 This series is so wonderful and the characters – Rosalyn, Skye, Jane and Batty – are so lovable, that it's like slipping into a warm bathtub. Beautiful stories.
And thus we come to:
The Vanderbeekers of 141st Street!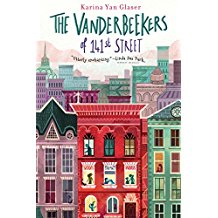 The good thing is, you have time to read all of the other books before this one comes out. But now I'm looking for more suggestions for me, especially ones featuring People of Colour. Can you help me out?
Happy reading!