Are you using Pinterest?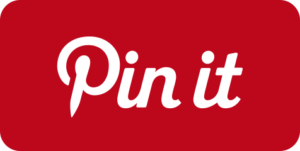 I first started using Pinterest several years ago, mostly to "pin" images that I liked on the web, recipes I was probably never going to make, DIY projects that were more complex than I was capable of achieving with my decidedly non-crafty abilities.
Pinterest was my giant, disorganized, bulletin board.
It was fun, but strictly personal.
However, in the last year I have been reading more and more about how useful Pinterest can be to one's business.
One of the first I came across was this article by Kimberley Grabas in her great Your Writer Platform website.
As soon I read this, I realized that my Pinterest board was sharing nothing about who I was as a writer, nor was it sharing who I really was as a person, although it would be pretty clear to anyone that I liked shoes, English cottage interiors, and cake.
Time to do something about that.
My first question was this:
What do I want people to learn about me from Pinterest?
In the end I wanted people to see the things that really interested me in life. (excepting politics, which I am wont to rave about too much anyway)
My writing
What I'm Reading
Articles and images about writing and reading
Things I think are beautiful
Books that have touched my life
Groups I'm part of – The Swanky 17s and The Sweet 16s (debut author groups for authors publishing their first YA and MG book)
Art
Places I've visited, want to visit
Decor (especially writer sheds because I want my husband to make me one in the woods!)
Clothes – hello? Did you think I would forget clothes and shoes?
Random things I like, like movies, George Clooney and John Adams (so sue me – I'm nothing if not eclectic!)
Really, to visit my Pinterest boards is to take a stroll through the roiling maelstrom that is the Wendy brain.
It ain't dull, unless you dislike all of the things noted above.
My first step was to clean everything up. I can't tell you how many individual boards I deleted. (um, I had TWO boards about bathrooms, which seems, well, kind of creepy, even to me)
I created a bunch of new boards. There are boards that link to my blog posts here and over at Middle Grade Minded. You can now see what books I'm reading this year. You can see my news. There's a mood board for It's a Mystery, Pig Face!
Pinterest itself has a board dedicated to articles about how authors can use Pinterest more effectively.
Really, Pinterest is a useful tool for anyone wanting to promote themselves or their business.
Unlike other forms of social media, Pinterest is a visual Rolodex for all things captivating to its creator.
I'm on Instagram, too, but I only post my own pictures there. And Facebook is a whole other beast entirely. But I like Pinterest, because it's a great way to capture and share information, sites, visuals, easily and simply. And you don't have to follow all of someone's boards.
Like a smorgasbord, you can pick or choose what you'd like to pop up on your Pinterest feed.
If you're not using Pinterest, I highly recommend you do so. Or if you are like me, and you are using Pinterest haphazardly, I highly recommend you take a few hours to clean it up and make a conscious decision about how you want to use it.
Either way, you will reap the benefits.
Come visit me on Pinterest. Or share your Pinterest boards with me!