I'm not going to lie: this is one of my favourite paintings in the world!
John Singer Sargent has long been one of my favourite painters, and it's no coincidence that the boy protagonist in my story is named Sargent Singer.
And this painting, with its azure blues, golden light, shimmery shadows, captures what must surely be one of the most bucolic rocky piers in the world.
Though Sargent is well-known for his arresting portraits, and at one time, was the most highly paid portrait painter in the world, I have always been drawn to landscapes.
And I'm not the only one.
In The Frame-Up, San Vigilio, Lake Garda is Mona Dunn's special place, the place where she goes to escape the often tedious world in which she lives.
Mona sat on the stony pier and dangled her feet in the lake, trying to decide if she should grab a fishing pole. As she stared at the lapping waves, a ridiculous that presented itself to her: did Sargent Singer like to fish? Horrified, she she shut her eyes, but there was no escaping the memory of him staring with such intensity at her portrait, making those funny faces, looking at her as if she was alive. That was the worst, him looking at her as if she were a real person.
If you look carefully at the book's cover, you may be able to spot the painting!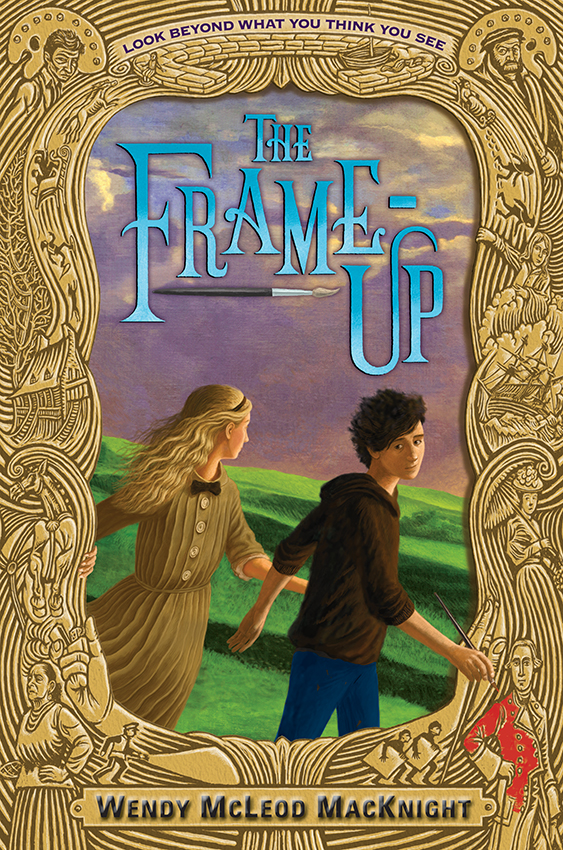 San Vigilio, Lake Garda plays an important part in the story, and I am confident that when you read the book, you will come to love it as I do!
Next week: one last locale. We're visiting Quebec, Canada