What should you know about me? Let's see….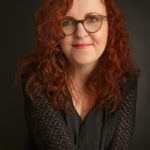 I used to be the Anglophone Deputy Minister of the Department of Education and Early Childhood Development for the Government of New Brunswick.
I grew up in St. Stephen, a wonderful small town in New Brunswick, Canada. If you want to learn more about St. Stephen and  you especially want to go visit the chocolate factory there, click here.
It's a Mystery, Pig Face! is my debut middle grade novel. I started writing when I was in elementary school, but I only got up the gumption to try and write full-time recently.
I live in Fredericton New Brunswick. I have two children, one amazing dog Indy, and a supportive husband. A groundhog named Brownie lives under the gazebo and doesn't want to be  confused with Charlie the Chipmunk who lives under the maple tree.
My second book, The Frame-Up, a middle grade fantasy set in the Beaverbrook Art Gallery, recently sold to Greenwillow Press. I am currently writing book three.
I have an amazing literary agent, Lauren Galit of  the LKG Agency. If you want to learn more about LKG, click on ABOUT up on the main menu.  Lauren is very smart and very funny and I am lucky to have her!
My editor at Sky Pony Press is Alison Weiss. Alison has edited a lot of good books and you ought to follow her on twitter because frankly, she is pretty funny and very smart! You can learn more about Sky Pony Press if you click on ABOUT up on the main menu.
My editor at Greenwillow Books is Virginia Duncan. Follow Greenwillow on Facebook.
How do you pronounce McLeod? McLeod rhymes with proud (and loud…)
 Press Kit:
Author Bio Wendy McLeod MacKnight
What People are saying about It's a Mystery, Pig Face!