MARCH 2020:
I'll be doing a reading and a book signing on March 21st at the Saint John Free Public Library!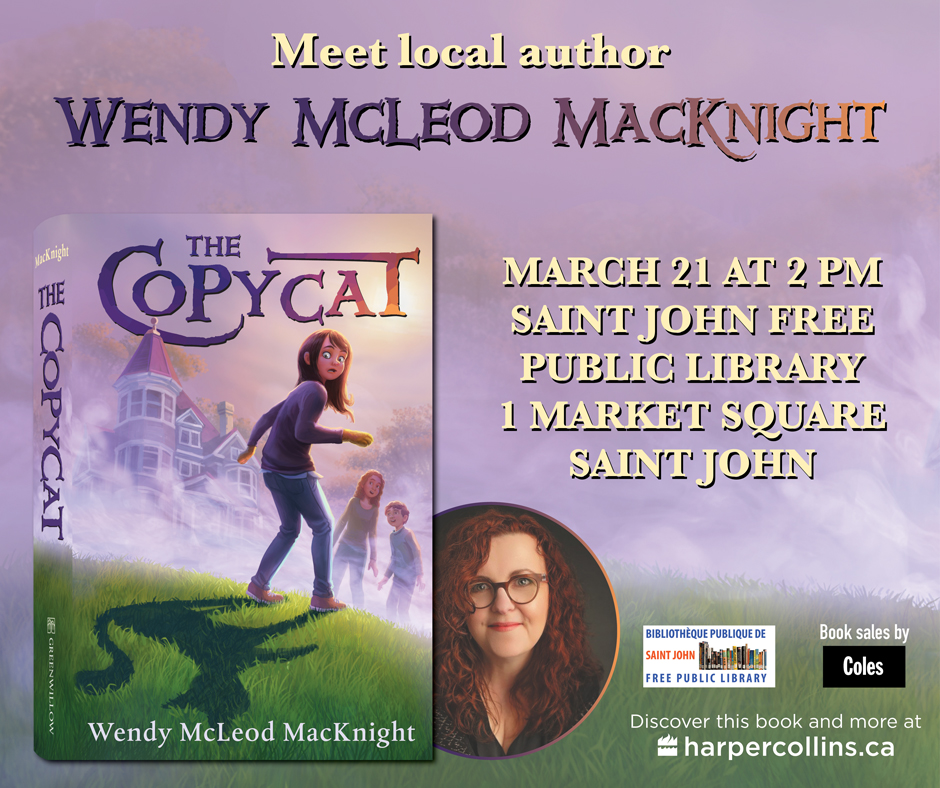 I'll be signing copies of The Copycat at Westminster Books on March 14th! Come say hi!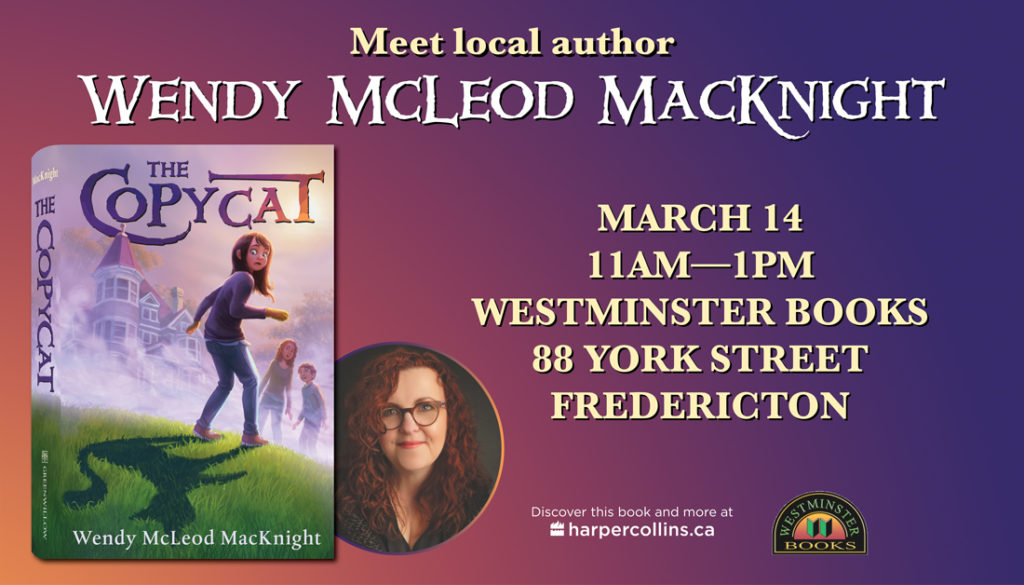 I'm visiting all kinds of schools this month. More to come, but you'll find me here: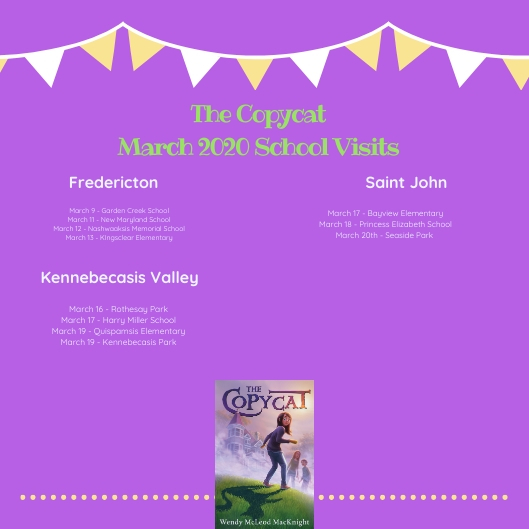 NOVEMBER 19th to DECEMBER 14th:
I'm artist in residence at the Beaverbrook Art Gallery!  Drop by and say hi!
FALL 2018: I'm on the road again! Come see me at WordFeast, Foglit Literary Festival, NErDCampNNE in Freeport and at one of my stops on my St. John River Valley Library Tour: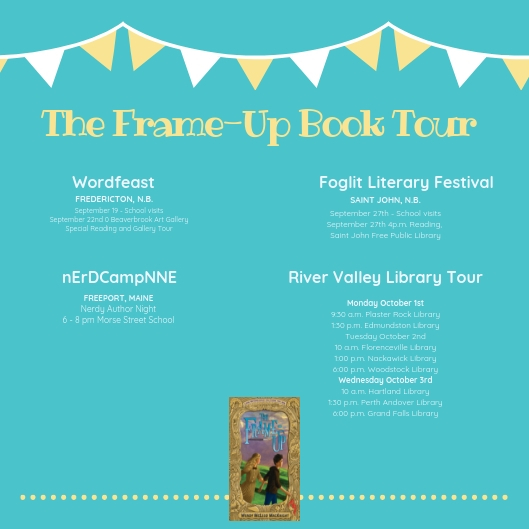 June 11th: I presented to 75 kids at the Fredericton Public Library and it was SO much fun!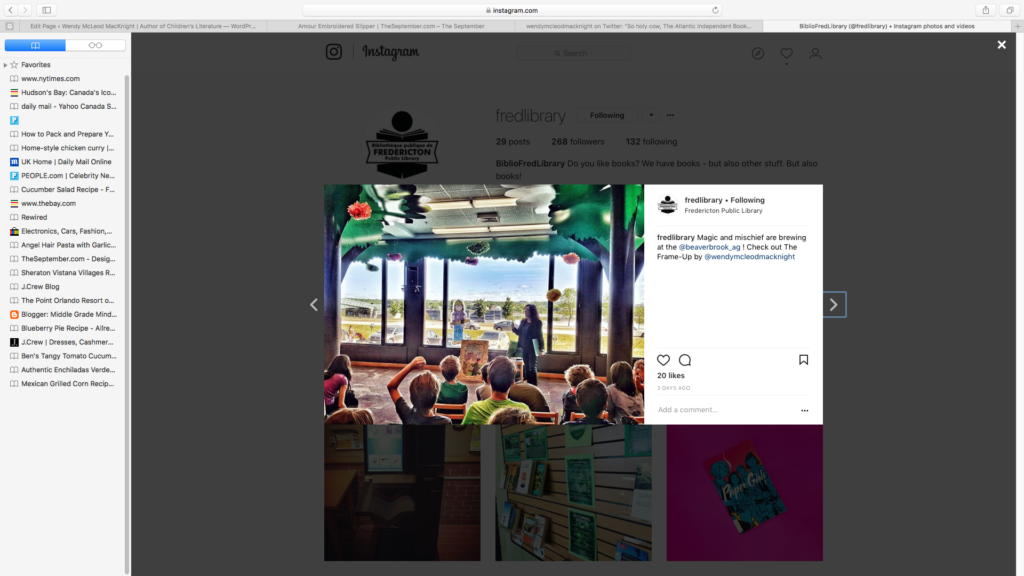 The Frame-Up Book Tour is beginning to take shape – see where I'll be presenting/doing book signings in the coming months:
May 27th, 2018: I'll be launching The Frame-Up at the Beaverbrook Art Gallery. More details coming soon!
May 12th, 2018: I'm the keynote speaker at the Writer's Federation of New Brunswick annual WordSpring conference. I'm also presenting a workshop on writing compelling children's literature!
February 11th, 2018: I'll be presenting at the Atlantic Independent Booksellers Association Meeting in Halifax.
June 18, 2016: CCWWP Conference/Canadian Writer's Summit at the Harbourfront Centre, Toronto, ON
Myself, along with fellow debut authors Jenny Manzer, Catherine Lo, Jennifer DiGiovanni, and Laurie Elizabeth Flynn will be discussing the new world of children's literature and share our debut experiences. Our panel will be from 4:00 pm- 5:15 pm.
******************************************************
I'm the guest-speaker at UNB Associated Alumnae Annual General Meeting
 Thursday, June 9 | 6 p.m. | Alumni Memorial Building:
************************
October 15th, 2016: Guest Speaker at New Brunswick's Pride In Education annual Gay Straight Alliance Conference.