Kristin L. Gray is a treasure, as is her book, Vilonia Beebe Takes Charge.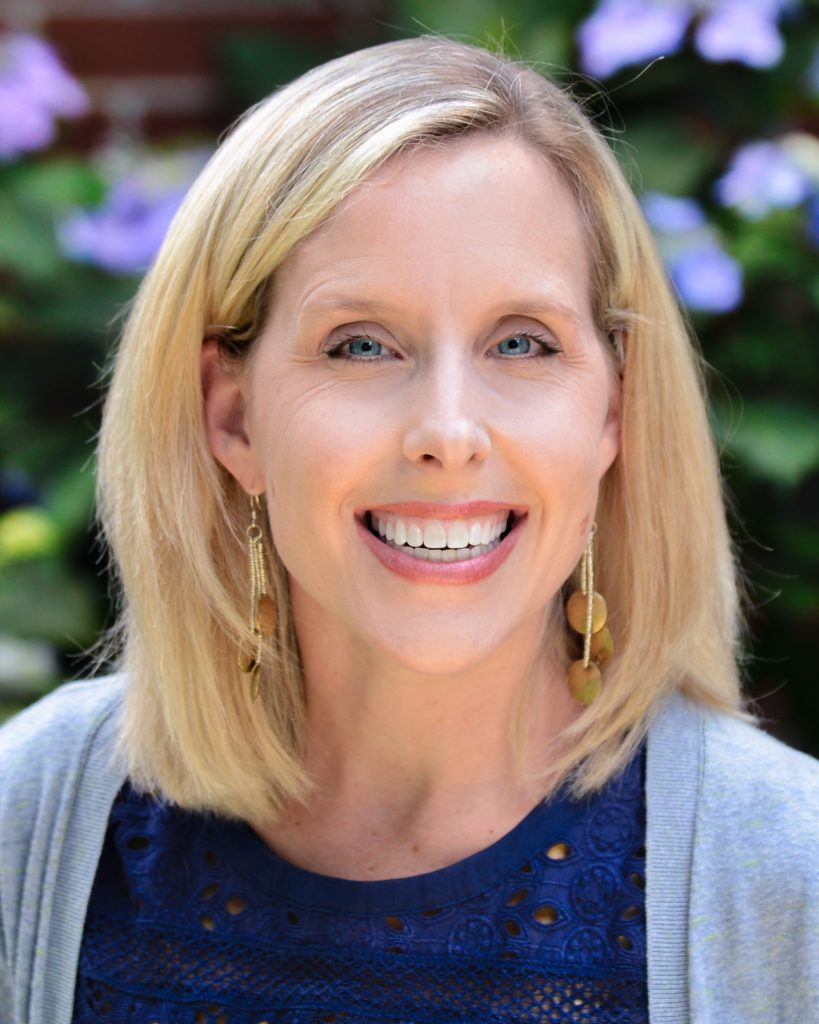 I loved her new book so much I had to corral her into doing an interview with me!
But first, let's hear about the book:
The Description:
Vilonia is determined to prove she's responsible enough to care for a dog in this hilarious and utterly lovable debut novel.
Being responsible is NOT easy.
Fourth grader Vilonia hasn't lost her rain coat in the three weeks she's had it and she's brushed her teeth every night and she's volunteered to be the Friday Library Helper. But all that hard work is worth it if it means she can get a dog. Besides, this dog isn't just because Vilonia has wanted one for pretty much ever. It's also to help Mama, who's been lost in one, big sadness fog for forty-three days—ever since Nana died. But Vilonia read that pets can help with sadness. Now all she has to do is keep the library goldfish alive over spring break, stop bringing stray animals home, and help Mama not get fired from her job. And she's got to do all of it before the Catfish Festival. Easy as pie, right?
Tremendous voice, humor, and heart make this debut novel utterly lovable.
What I think:
This book is a delight from beginning to end, and the voice is fresh and funny and at times bittersweet. I guarantee you are going to love Vilonia!
The Interview
I love Vilonia Beebe Takes Charge and the idea that kids can feel so responsible for their parent's wellbeing. What gave you the idea for the book?
I'm so glad you liked it, Wendy! Originally, the idea was for Vilonia to prove she was responsible by adopting a sickly puppy who'd been born preterm. In my grand plan, Vilonia would nurture the pup to health. Thankfully, I have a good relationship with our local veterinarian's office, and in talking with the staff, I quickly learned that such stories, unfortunately, rarely have happy endings. I knew I wanted to write a hope-filled, light-hearted book that rang true. So I went home to think on it. I was momentarily stumped, but I wasn't deterred. I still wanted use animals. I turned to google and my library for research. And wham! I was immediately hit with a flood of articles and posts on how pet ownership has been scientifically proven to help humans overcome a dozen obstacles – grief, anxiety, social anxiety, isolation, fear (of flying, for example), lethargy, stress, and more. I knew I had my story, my why. I just had to figure out the how.
What's the one middle grade novel you'd take with you to a desert island?
I'd probably choose my favorite middle grade in recent years, WHEN YOU REACH ME by Rebecca Stead. (Ooh, or Kelly Barnhill's THE GIRL WHO DRANK THE MOON, as I've not read it yet! Spring Break goal!)
So here's my dream dinner: you can host a dinner party and invite six middle grade authors (living or dead). Who would you invite and why? Bonus points if you tell me what you're cooking for them!
Oh, six is not nearly enough! But I think a taco party would be fun, don't you? I LOVE tacos, chips, and queso.
You! I'd so love to meet you, Wendy. We could talk art museums and heists and wear our matching leopard print shoes!
Madeleine L' Engle – I admire her work so much, and I named my daughter after her. I'm overjoyed about The Wrinkle In Time movie slated for 2018. It's produced by Ava DuVernay (a force) and starring Storm Reid, Oprah Winfrey, Mindy Kaling, and Reese Witherspoon. All the exclamation points!!!
Kate DiCamillo – I adore her stories. They are simple yet hefty. She never fails to bring an emotional punch. I also read every single one of her Facebook posts. She is just so wise and sensible. I want her to adopt me, basically. (See also: Rebecca Stead).
Melanie Conklin – I'd give her a margarita or two because I'm dying to know what she is working on next!
Anne Ursu. I love that woman, her books, and everything she puts on twitter. She speaks truth.
My fellow 2017 debut Leah Henderson, author of One Shadow on the Wall. She is an absolute joy and a whole party in herself.
(EDITORIAL NOTE: I AM DOWN FOR THIS DINNER!)
What projects are you working on next?
A quirky middle-grade mystery with a mostly all-girl cast. The research has been especially fun!
Thank you Kristin! What a fun interview!
Want to learn more about Kristin? Visit her website!