I am always interested in why people are reading what they read.
Are you choosing because of buzz? The New York Times Book Review or Kirkus?
A friend's recommendation?
Bestsellers? Award winners?
All of the above?
I divide my reading into several categories:
I've read a review and am completely intrigued!
Making my writing better.  I'm working my way backwards through all of the Newbery and Caldecott Medal books – you might as well learn from the best!
A friend has told me the book is fantastic.
The librarian told me to give it a try! (never underestimate good booksellers and librarians!)
I usually have two or three books on the go at any one time: a non-fiction book, a children's book and an adult book. I read at minimum 40 to 50 pages a day, unless the book is a page-turner and then I will do 100-200 a day!
What's next on my to-read pile?
H is for Hawk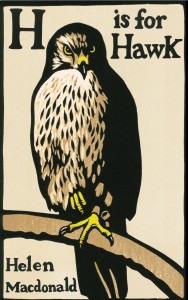 A couple of children books: Artemis Fowl, Circus Mirandus.
And am holding my breath for Big Magic by Elizabeth Gilbert!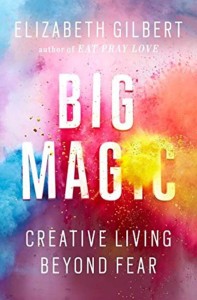 How about you? What are you reading these days and what made you choose it?
Happy reading and writing!
Wendy