It was such a treat to be interviewed about The Frame-Up by one of my favourite authors, Patricia Bailey!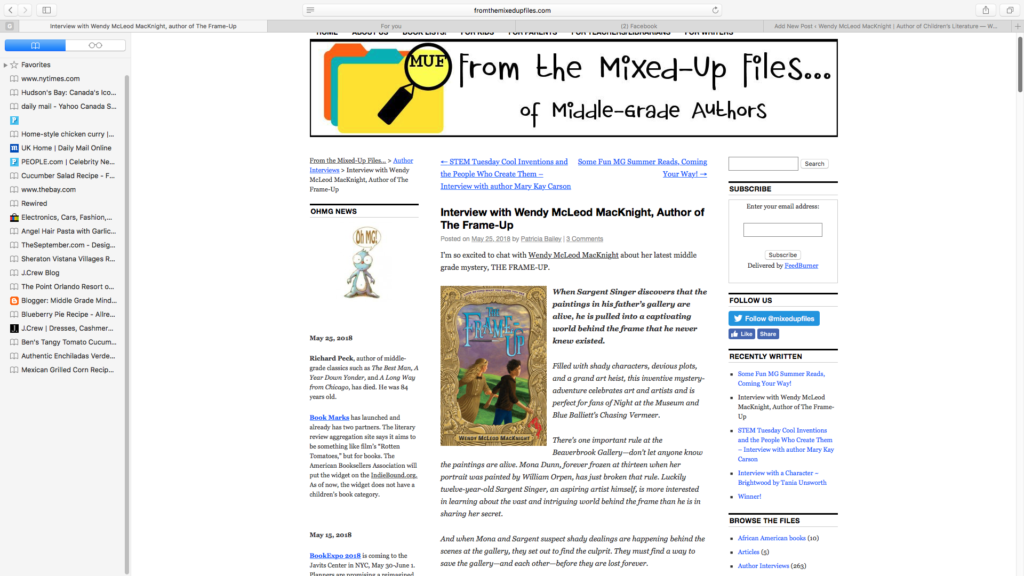 You can read the whole interview here!
I was also thrilled to see that FROM THE MIXED-UP FILES included THE FRAME-UP in its list of fun summer reads!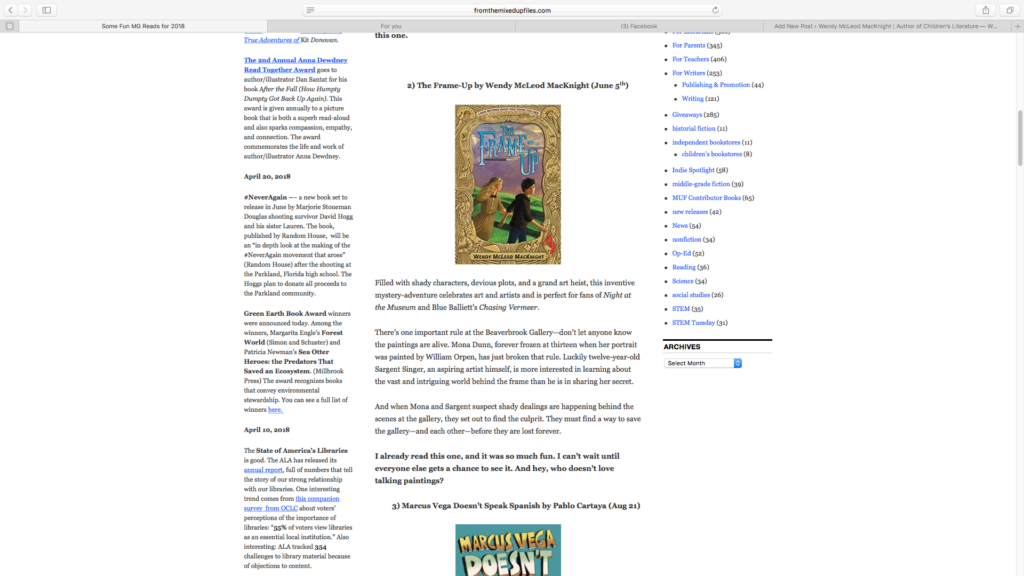 To read more about it, click here!
SO happy to see The Frame-Up getting some pre-release love!!!