The Frame-Up was officially launched into the world yesterday, and continues to get lots of nice online love!
Book Riot names The Frame-Up as one of it's top twenty-one middle grade books for the first half of 2018!
Check it out here.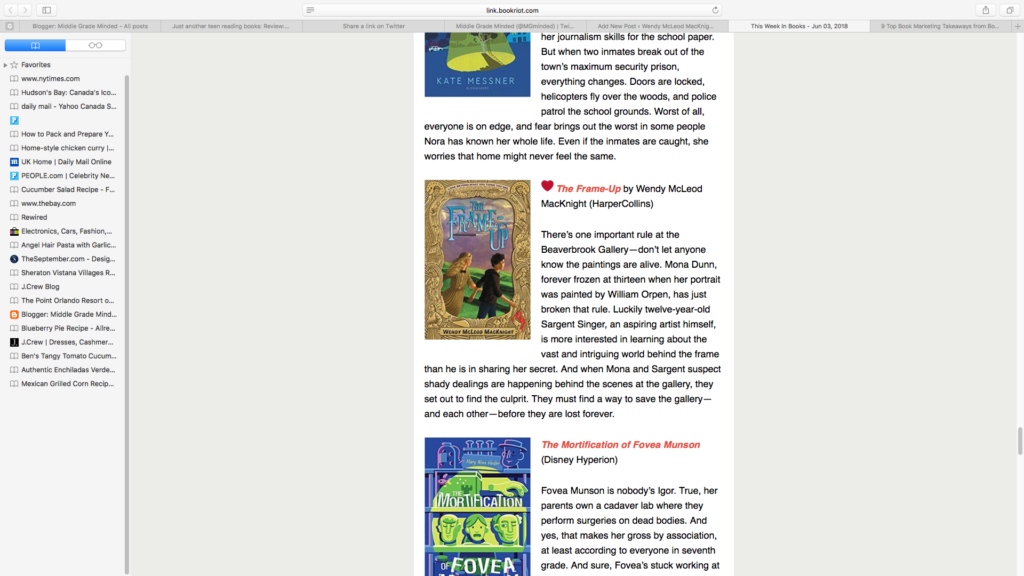 MG BookVillage: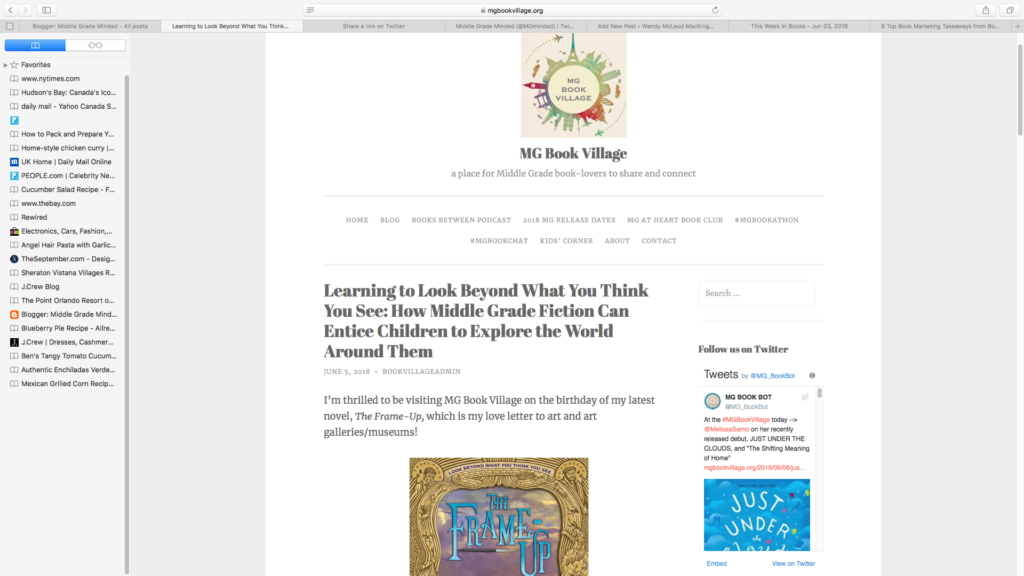 I wrote a post over at MGBookVillage about how middle grade fiction can entice children to explore the world around them. You can read it here.
Books and Ladders:
Click here to read my interview with the wonderful Canadian blogger Jamie over at her Books and Ladders blog.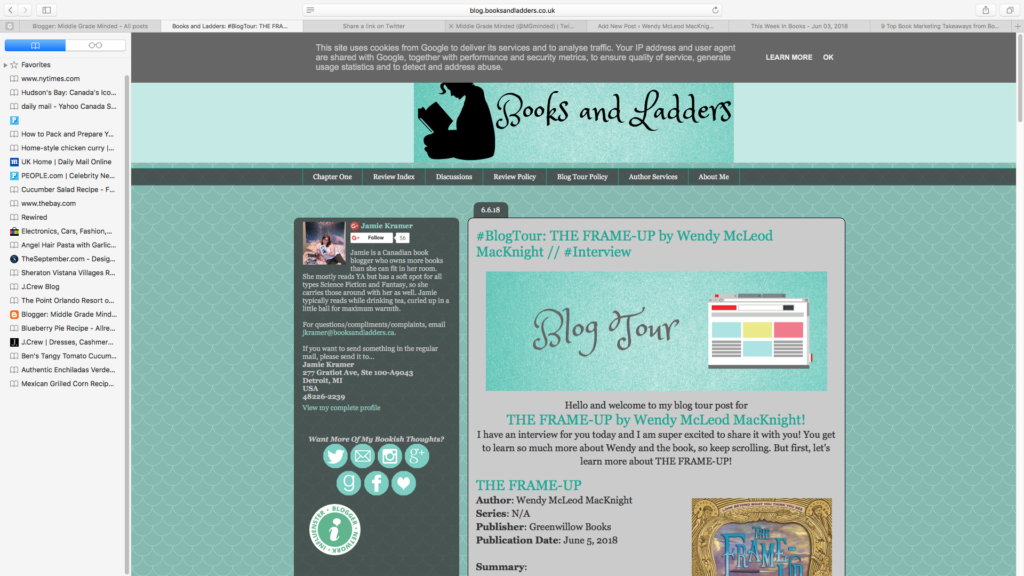 Just Another Teen Reading Fiction:
The Frame-Up received a lovely review by the blog Just Another Teen Reading Fiction.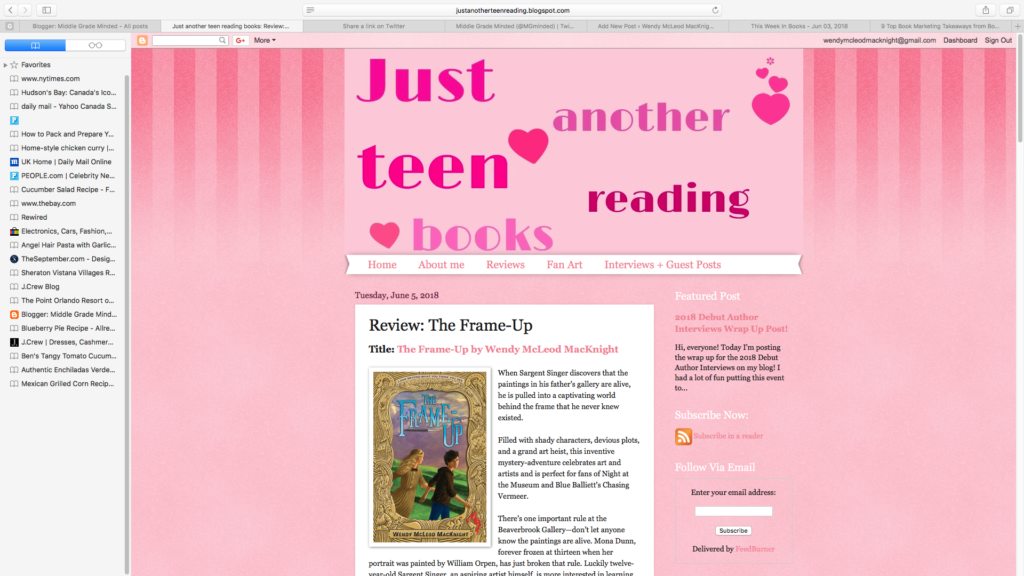 Jedlie Magic Podcast:
I'm also interviewed over at the jedlie magic podcast, which was so much fun! Take a listen here.
Book Q&As with Deborah Kalb:
I had a fun time answering Deborah Kalb's questions!