Hi guys!
I've been quiet on this site, as frankly I didn't have much to report, but the spring weather (finally) has brought me out of hibernation, so thought I would share news!
Turns out selling a new book during a pandemic is NOT easy. Trying not to be too bummed about it! But if you haven't bought The Copycat yet, please think of doing so!!!! (pretty please with sugar on top?)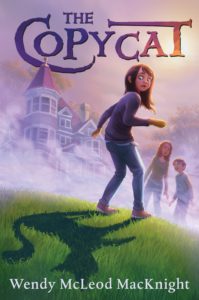 2. The Copycat has gotten some lovely reviews, which I am seriously grateful for!
Colline's Blog gives The Copycat 4 stars!
Elena Reads says The Copycat is going into her reread pile!
School Library Journal had this to say about THE COPYCAT:
MACKNIGHT, Wendy McLeod. The Copycat. 432p. HarperCollins/Greenwillow. Mar. 2020. Tr $16.99. ISBN 9780062668332.
Gr 5-8–Set in Saint John, New Brunswick, Canada, this lightly fantastical novel explores themes of belonging, self-awareness, and individuality with a unique premise about inherited shapeshifting abilities. The author admirably steers her 12-year-old protagonist, the indecisive but determined Ali, through the fog of coastal Saint John as well as her confusing middle school social life. After Ali's family moves in with her grandmother, she unexpectedly gains the ability to turn into anyone or anything—a skill her father and grandmother possess, but is believed to have passed over Ali. Her newfound power forces her to confront her desire to be accepted by her peers. Add in a longstanding family feud, a secret about her uncle's death, and the terrors of making friends at a new school, and readers are presented with a story brimming with angst, magic, and drama. Though the narrative is slow to start, once Ali embraces her abilities and takes charge, the action comes fast, with MacKnight mining Ali's special skill for comedy and suspense. MacKnight also writes from a deep understanding of the push and pull between wanting to stand out and wanting to fit in. As Ali struggles to figure out the right things to do, readers will grow to admire her, even as they relate to her growing pains. Voracious readers will also appreciate that, in her lonely moments, Ali takes solace in kid-lit mainstays like Stuart Little and The Golden Compass. VERDICT A fun and fast-paced romp with a relatable protagonist and a touch of the supernatural.–Abigail Garnett, Brooklyn Public Library
Books on Beechwood had this to say about The Copycat:
Set in the author's home province of New Brunswick, The Copycat by Wendy McLeod MacKnight finds Ali Sloane starting classes at a new school in yet another new town. Having long since learned that being a bit of a copycat is a good way to fit into a new school, actually being able to physically change your appearance to copy someone else's is not exactly what Ali had in mind. Though she thinks this strange Sloane family inheritance is going to take new friendships completely off the table, not only do her new classmates surprise her, but they help her accept this new aspect of her life and come to the realization that there's no better person to be than herself.
I have a new friend!
First came Brownie: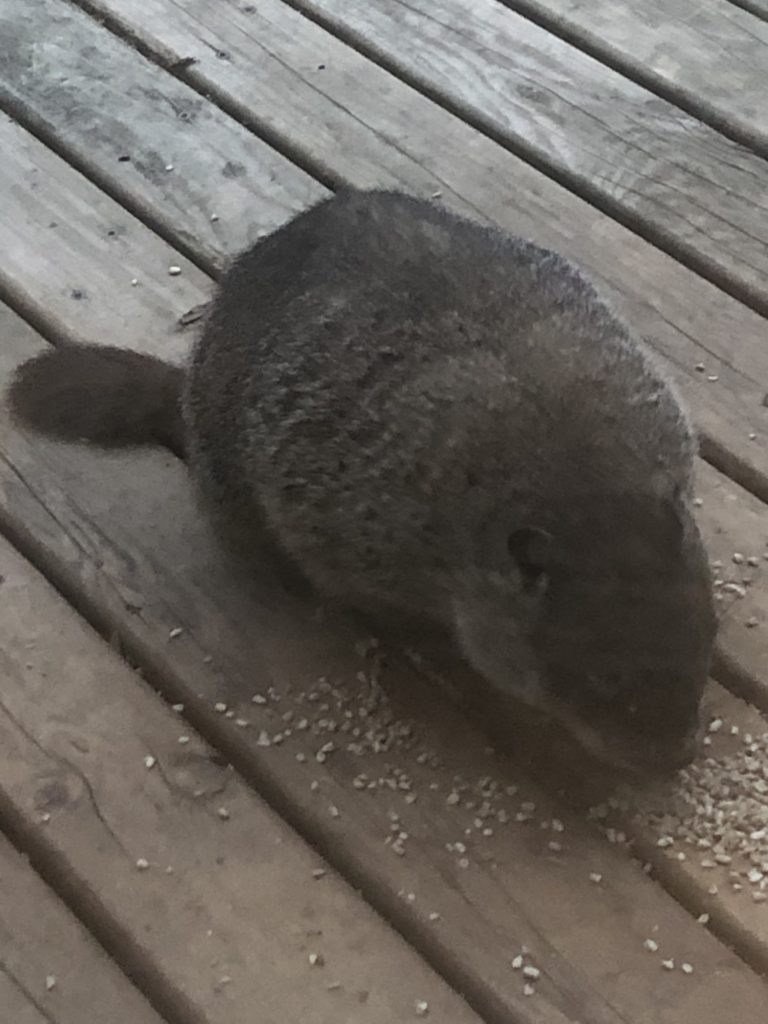 And then suddenly Rusty showed up this week. I'm not going to lie: I love a groundhog. Am even following Chunk the Groundhog over on Instagram. So Rusty is a welcome addition!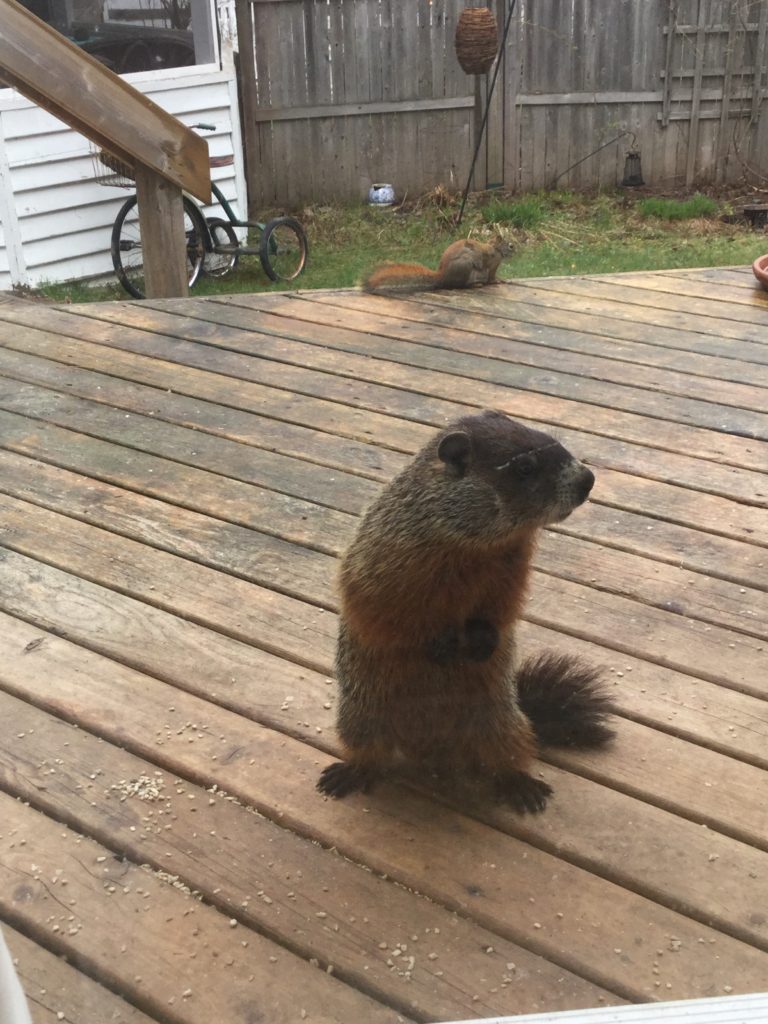 I'm connecting with readers!
I've done several virtual class visits, but have also done some one-on-one sessions with kids and their parents who are homeschooling because of the virus!
If you'd like a (free!) Skype or FaceTime visit, send me an email at wendy@wendymcleodmacknight.com.
Well that's my news! The world is slowly opening up, and I hope that you and yours are safe and healthy. In the end, that's all that matters!!!
Talk soon!