I'm a huge fan of the ongoing commitment to bring books and authors to kids all across Canada.
And guess what? I just found out I'm one of the thirty authors chosen to participate in Book Week 2019, happening next May!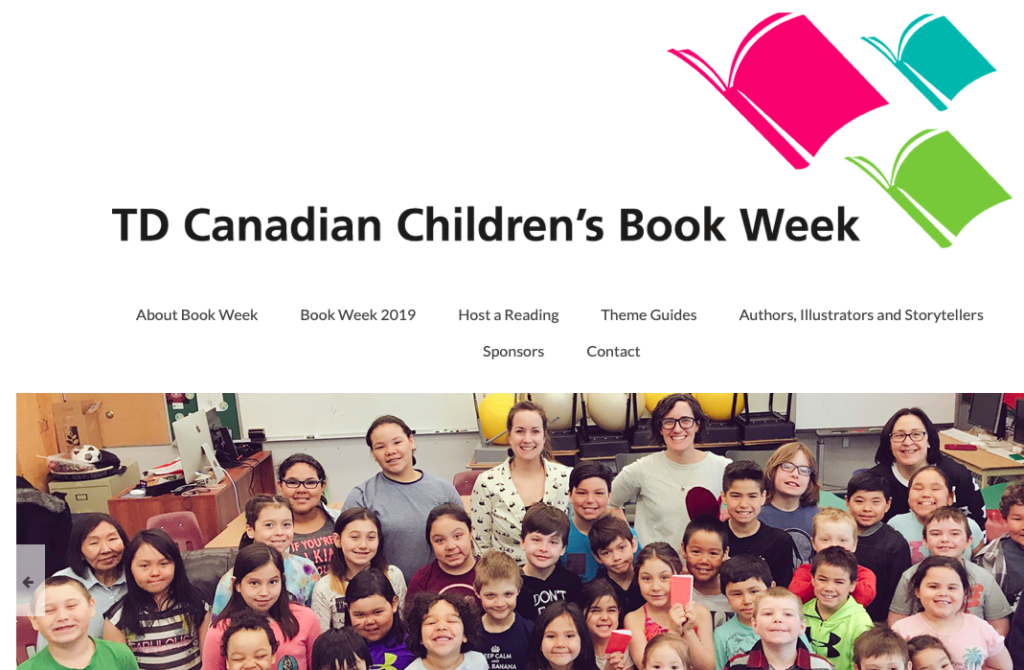 What is TD Canadian Children's Book Week? The description from their website:
TD Canadian Children's Book Week connects Canadian authors and illustrators with children and teens across Canada. Tour participants speak to their audiences about the pleasures of reading and the delights of Canadian children's books through their presentations and workshops. Meeting authors, illustrators and storytellers can be a turning point in a child's life, inspiring a lifelong love of reading.
The readings and workshops that take place during Book Week can open a child's eyes to the world of literature. These readings and interactions with authors, illustrators and storytellers can excite a child about literacy. Whether a child is interested in writing, drawing or telling stories aloud, Book Week inspires young imaginations, teaches children how wonderful a good book can be and encourages them to tell their own stories.
I am so honoured to represent New Brunswick and middle grade literature and I can't want to learn which province or territory I'm being sent to!
Next week: A book giveaway and some more fun news!