Have you been reading a lot this fall?
I've been a reading and writing machine, casting aside all other pursuits to get my current work in progress completed by deadline and greedily adding to my to-be-read pile.
Here's some new releases that you will adore (I promise: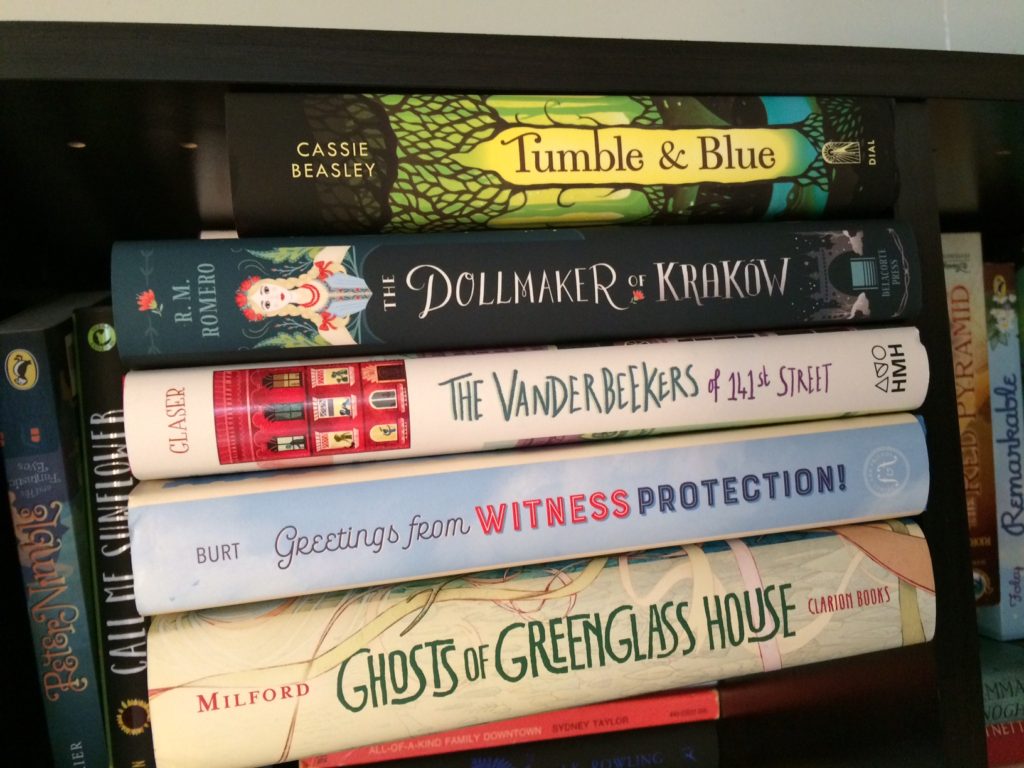 I also just read DEAR MARTIN by Nic Stone in one sitting and it is fantastic!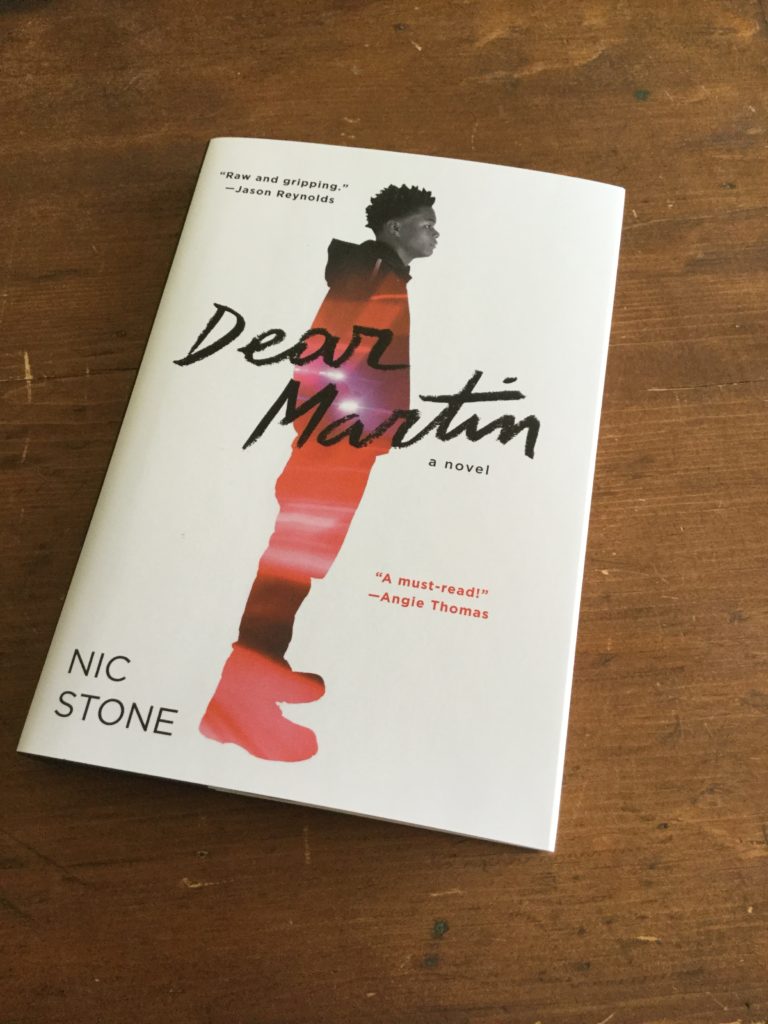 And here's the to-be-read pile, which is getting out of control.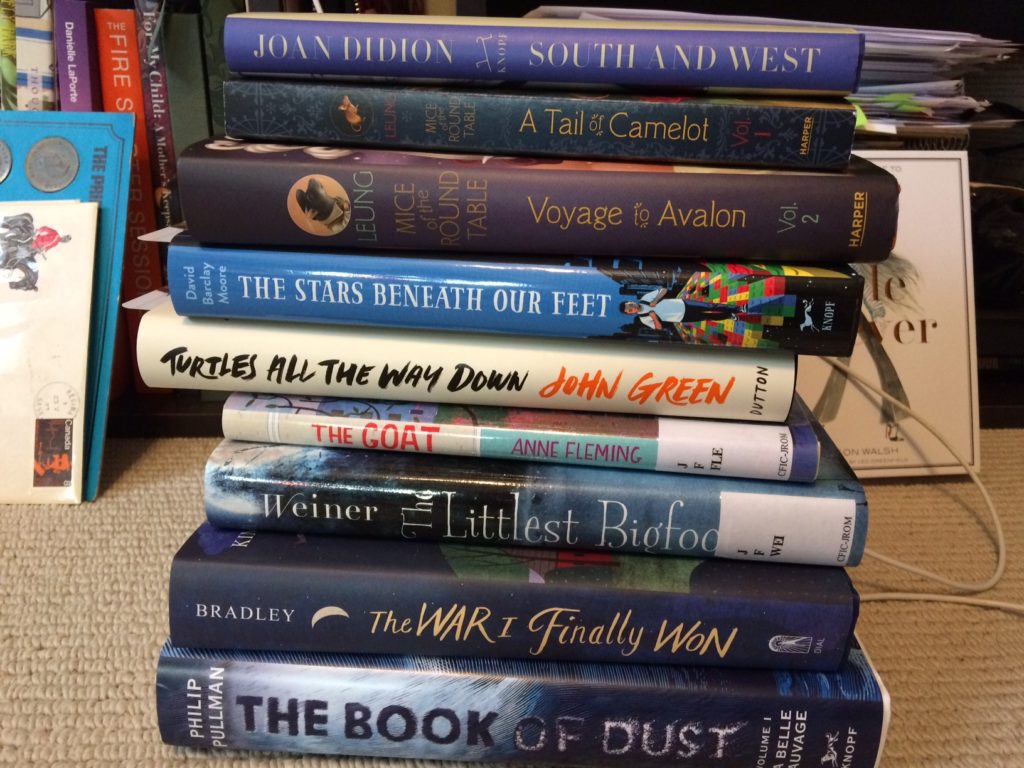 There is so much goodness in this list that I don't know where to start. I can't NOT begin THE BOOK of DUST by Philip Pullman, and I suppose I should get to those library books, but this pile will be completed in the next two or three weeks.
Because soon it will be time to start planning my holiday list…
In the meantime, are you looking for books to give as gifts? Then pop over to SCBWI Book Stop – you can query authors, titles, mosey the shelves, see what you'd like…
And by all means, visit my page and say hi!
Have a great week and let me know what you're reading this week!