I have been thinking about my bookshelves lately.
This is mostly because when I go on Pinterest and Instagram, I see the most gorgeously styled shelves: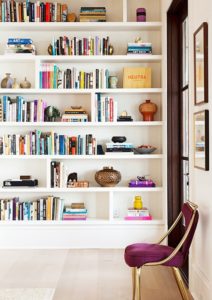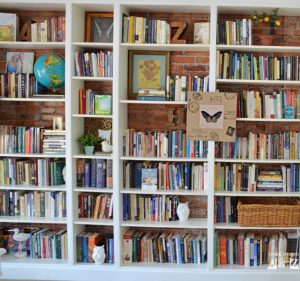 I have a lot of bookshelves. They don't look like the one's above – at least not most of the time.
Sure I style them now and then. But inevitably, more books arrive at the house and then they begin to look like this…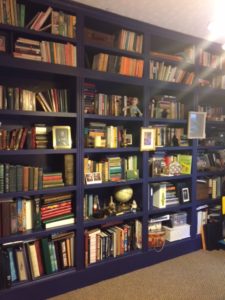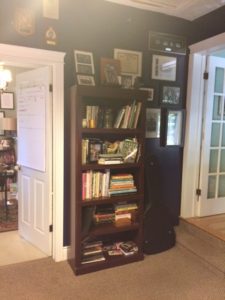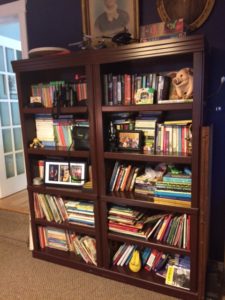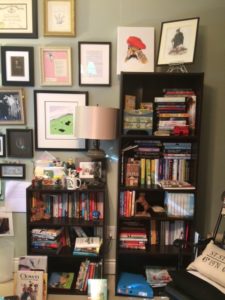 I have good intentions, and then, like Tribbles, the books spread and spread and spread…
So this week's question: how do you corral YOUR books?  Because, if truth be told, these aren't all the shelves….
Houston, I have a problem.