Can you believe it's already November?
It feels like the fall is flying by!
I'm happy to share that Donna won the copy of The Frame-Up!  But don't worry; I'm planning a super giveaway at the end of November for the holiday season!
A Frame-Up Halloween
I had a thrill this week when a young girl named Charlotte, who loves The Frame-Up, decided to dress as Mona Dunn for Halloween!
How cute is she?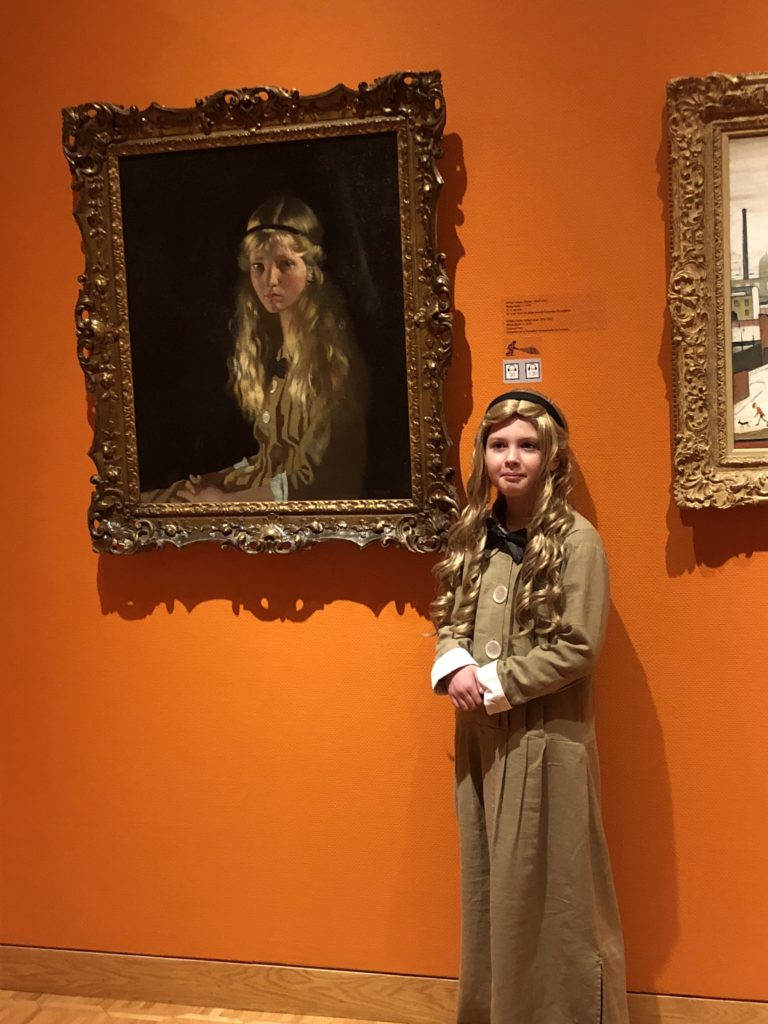 And kudos to her mother, who did an amazing job of the costume!
The Beaverbrook Art Gallery also got into the Halloween fun, sharing this ghostly image of Madame Juliette on their instagram page: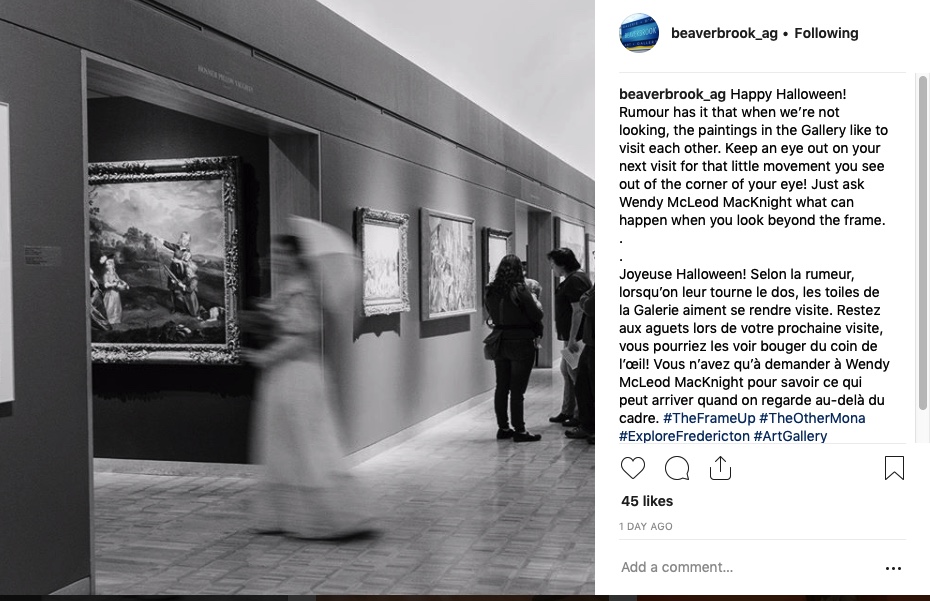 It's always a thrill when people love The Frame-Up!
I've got a busy week ahead – school visits and I absolutely HAVE to finish book 3!  Yikes!  Wish me luck!