Drumroll please….
I am so pleased to be able to share the cover for It's a Mystery, Pig Face!
scroll down…..
a little further….
And here it is: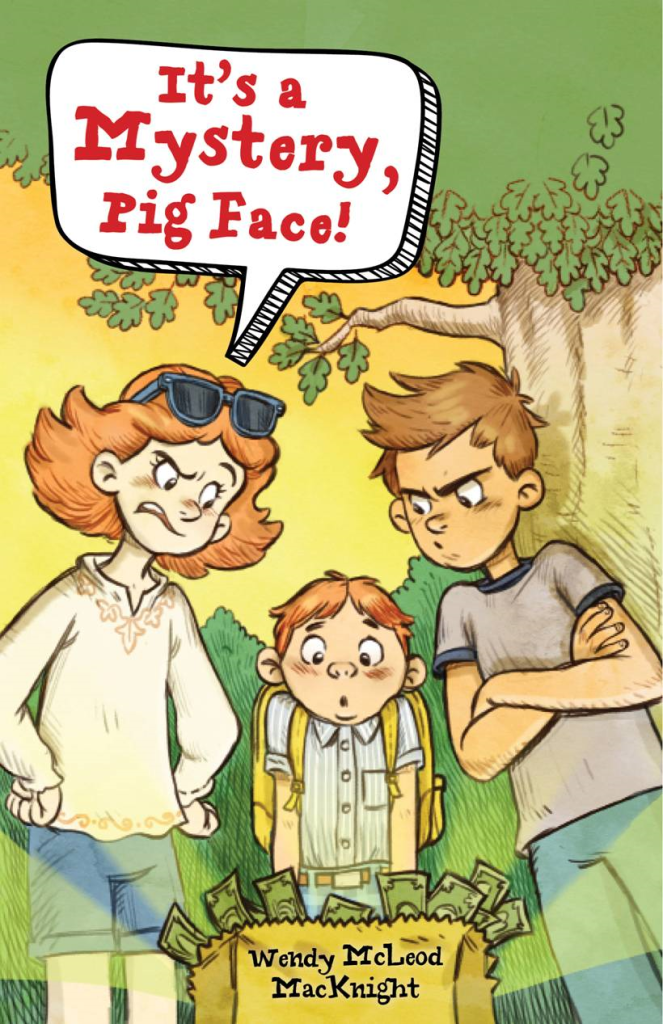 How cute is that? You're going to hear a lot more about them in the coming months leading up to book's publication, but there's Tracy, Pig Face (AKA Lester) and Ralph!
A paper bag filled with money. A town full of suspects. An annoying little brother. What's a girl to do?
The illustrator, the immensely talented Valerio Fabbretti, has perfectly captured the characters in a big moment in the book. Valerio was on my dream list for illustrators, and I am so pleased Sky Pony Press, and my wonderful editor Alison Weiss, were able to secure him.
This is the kind of book cover I would have adored in elementary school, and I think it will really attract readers!
I am thrilled with how things are coming together and can't wait to share more news and goodies in the coming months!
Would love to know what you think!