Happy April!
I'm so excited because The FRYE LITERARY FESTIVAL BEGINS TODAY!
I participated in the festival several years ago as a new author, so I was thrilled to be invited back!
As with EVERYTHING these days, the festival is virtual, which is challenging, but also neat, because regardless of where you live, you can tune in!
The full schedule is here.
I'm doing a virtual reading on Sunday afternoon at 2pm AST. You can catch me on the Frye YouTube Channel!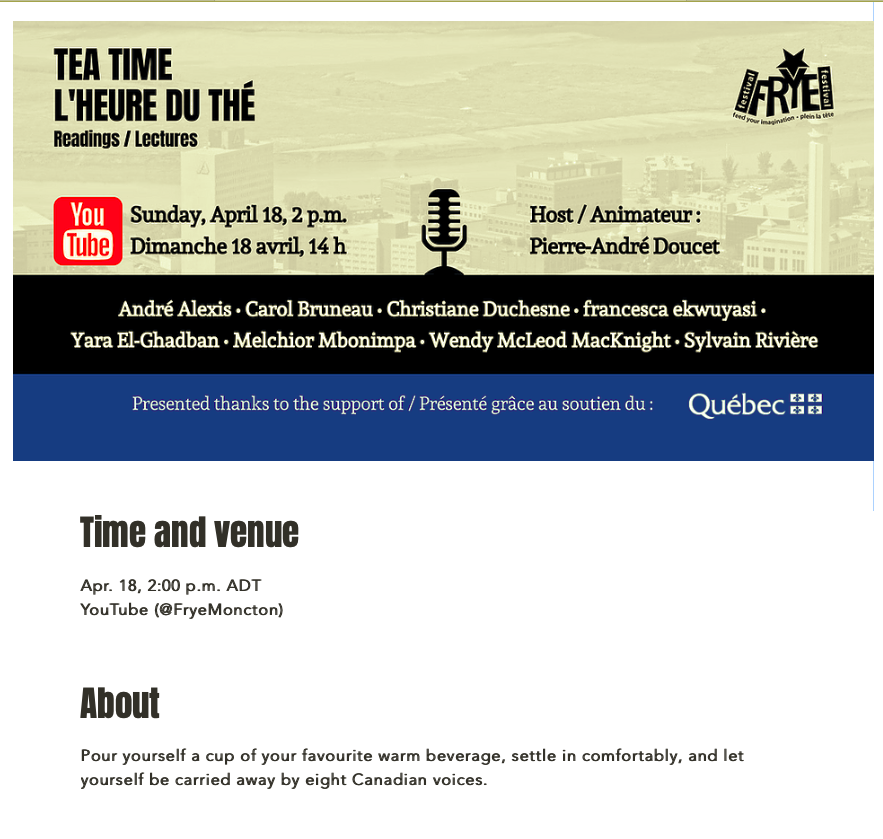 In addition, I'm doing a TON of virtual school visits next week – I can't wait to talk to kids about writing/books and doing a reading!
Thanks so much to the festival for inviting me to such a prestigious event!
Hope you check it out – there are AMAZING authors participating!