I always knew who the heroine of my book would be.
I'd seen her many times over the years, and always felt drawn to the mysterious golden girl of the Beaverbrook Art Gallery.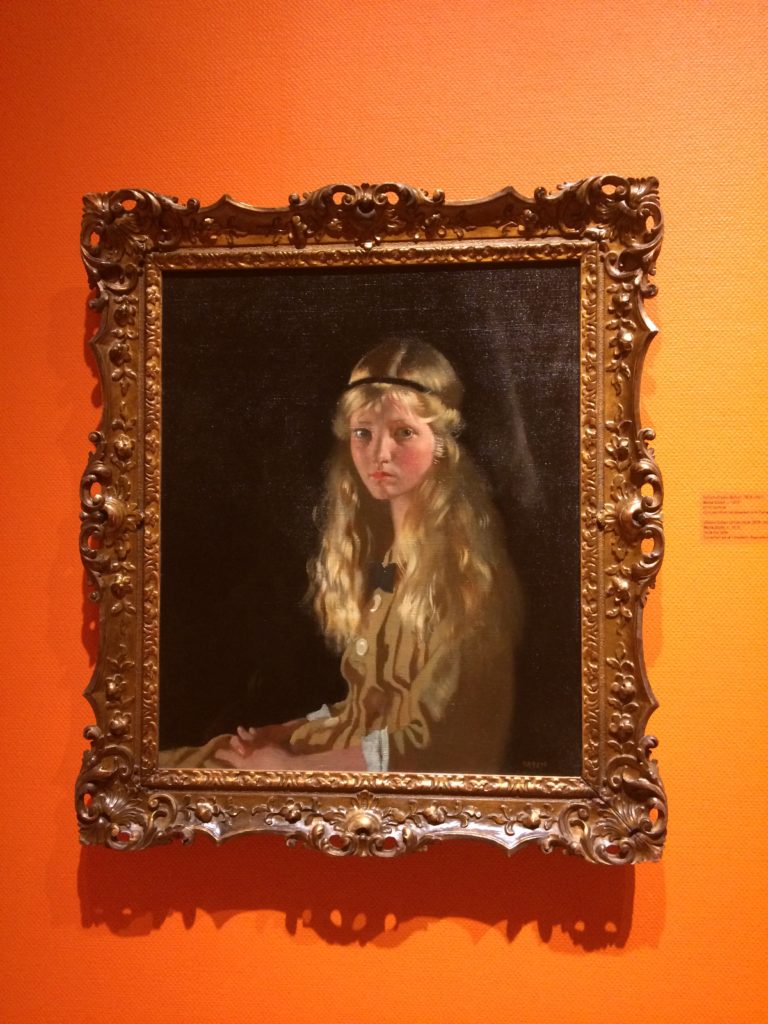 The real-life Mona Dunn was once described as the most beautiful girl in England, and when you look at the face above, one can hardly doubt the veracity of the statement.
But artist Orpen has painted her looking pensive; there is no sense of the devil-may-care girl who was a master equestrienne.
Though I read about Mona while preparing to write the book, the characters is almost entirely made up; I leave it to her family to tell her real story.
But there was never any doubt that this would be the girl who wold change the gallery forever, and who would attract the attention of Sargent Singer.
Mona scooted forward and began to pull on her stockings and shoes. "You startled me," she corrected. She stopped tying a shoe to look up at Sargent. "Please . . . promise me you won't tell a soul you saw me here. I will be in such trouble!"
In the book, it is Mona's curiosity, and desire to interact with the world in front of the frames, that propels the story forward and forever changes the lives of the residents of the gallery.
What struck me as I wrote about Mona was how tedious it would be to be thirteen years old for the rest of your life.
As far as Mona can tell, nothing is ever going to change. And the arrival of Sargent, with his intensity and friendship, makes her question how she can possible do that for centuries more.
"Nothing's wrong, it's just . . ." Her voice trailed off. Panicked, heart sinking, Sargent stayed silent, afraid to upset her more. Finally she stopped sobbing and wiped her eyes. "It's just I forgot how much I missed this world. In the gallery, I can go inside paintings and feel the sun on my face, walk in the grass, swim in the ocean, but somehow, it never feels quite like this."
In the end, Mona becomes the symbol for a newly re-energized Beaverbrook Art Gallery campaign. I can only hope the same occurs for the real-life portrait of Mona Dunn. She is much more mysterious and enchanting than the Mona Lisa, and deserves nothing less than her due.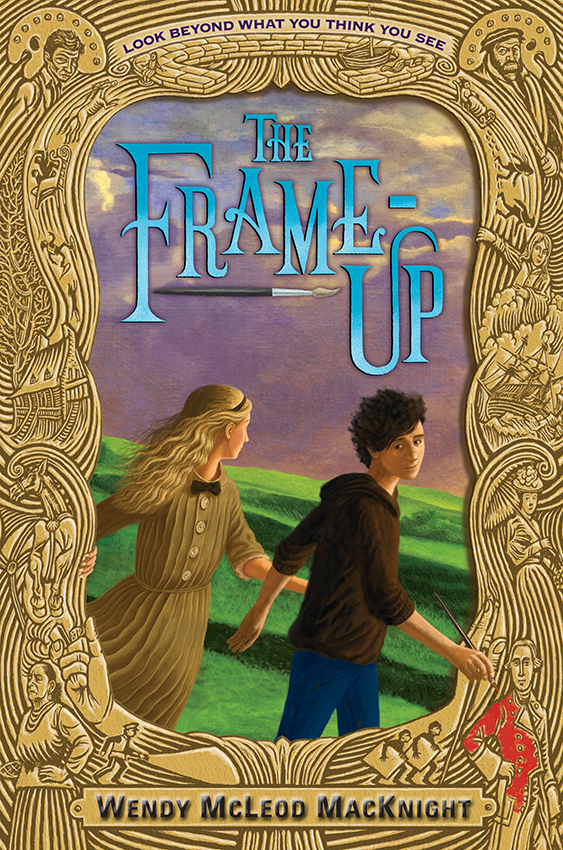 On the cover, Mona is looking away. But she will be discovered soon enough.