Holy Cow! The Copycat comes out in less than two weeks!
I'm already lining up school visits and book signings, and I wanted to give you plenty of notice of where I'll be in March!
Also: if you'd like a free Skype visit with your class or are in New Brunswick and would like an author visit, drop me a note – I love talking to kids about writing, reading, what it's like to be an author, how to get published, the whole she-bang!
The Copycat will be available to purchase on March 10th, but if you want to be sure you get your copy on that day, pre-order now!
Pre-orders are fantastic for authors – they build buzz and tell the publisher and booksellers that this is a book to watch for!
Books Signings:
MARCH 14:
I'll be signing at Westminster Books in Fredericton from 11 to 1 on March 14th! Come by and say hello! They'll be copies of my other books as well!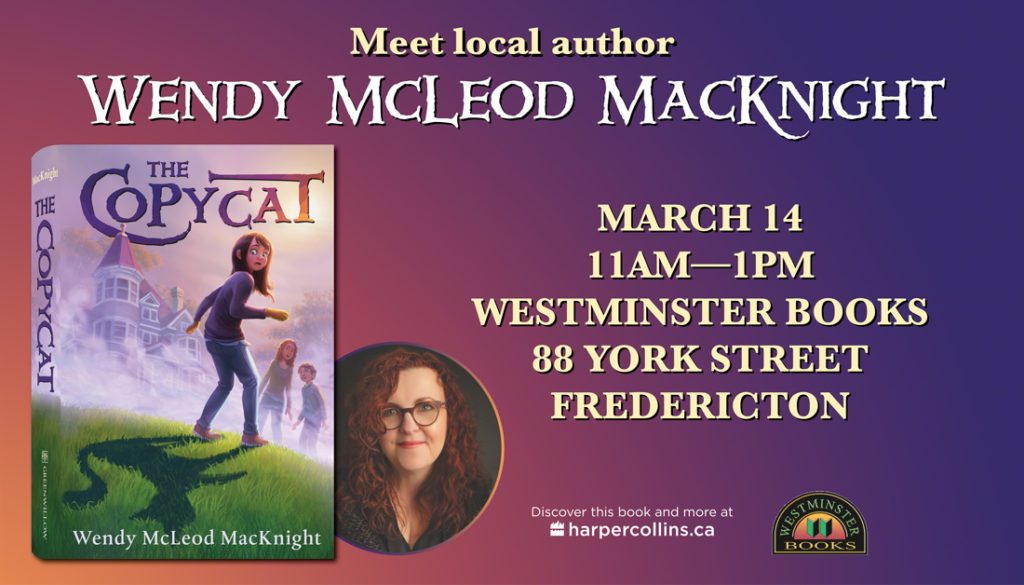 MARCH 21:
I'll be doing a reading/book signing at the Saint John Free Public Library at 2 pm. Come by and say hey!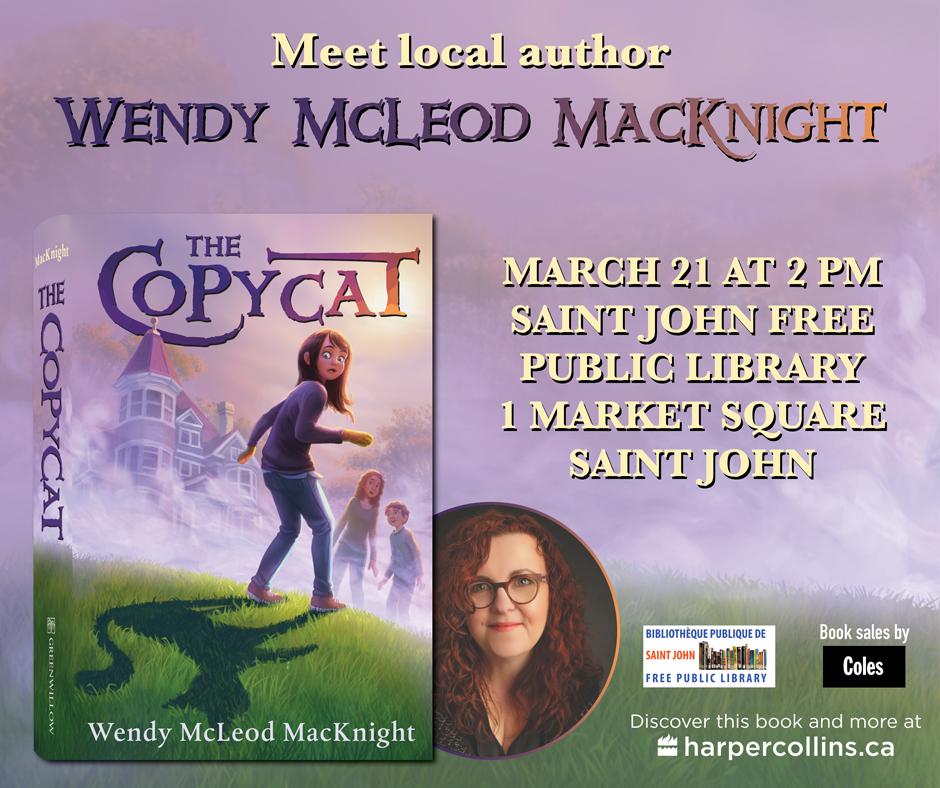 And stay tuned, as there will be more giveaways in March, along with more news!
I can't wait for you all to meet Ali and discover the mystery of The Copycat!