I'm mostly off the road this week and it is a welcome relief, though I absolutely love meeting my readers!
What happened this week:
On Monday, I presented to 75 kids from Connaught Street School at the Fredericton Public Library.
So much fun!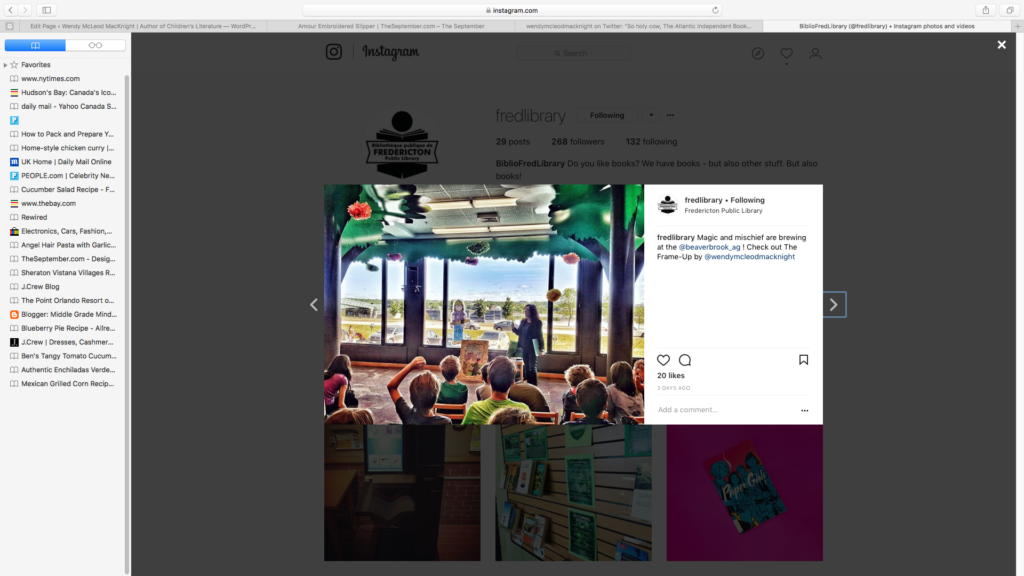 On Tuesday, I was the featured interview on my favourite podcast, The BooksBetween.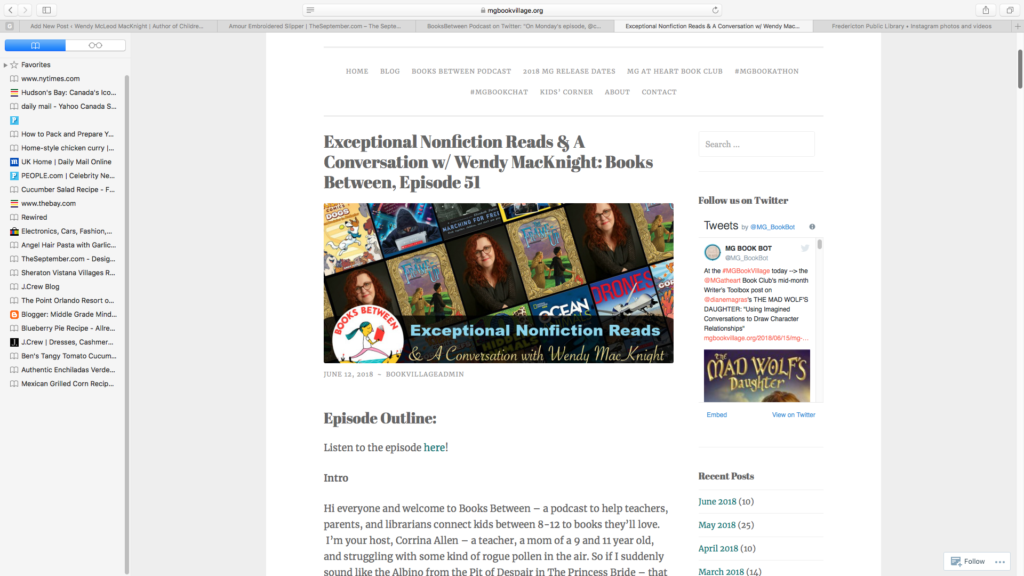 Take a listen here, but do not go all the way to the end if you don't want a spoiler about the ending!  And how great an interviewer is Corrina Allen?
On Wednesday, my friend Patricia Bailey gave The Frame-Up a glowing review over at her website! Thanks Patricia!
I also learned this week that the Atlantic Independent Booksellers Association is awarding me the 2018 Emerging Author Award for IT'S A MYSTERY, PIG FACE!, one of two awards being presented at the association's summer book fair in Halifax. So thrilled!!!! Huge thanks to my agent, Lauren Galit, and Pig-Face's wonderful editor, Alison Weiss!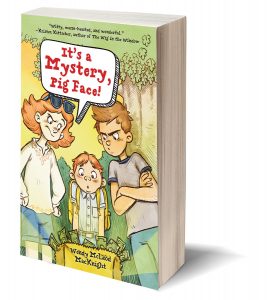 If you're in Fredericton this week, I'm signing copies of The Frame-Up at Westminster Books from 12 to 2 on Saturday!  See you there!
Finally, now that I'm off the road for a couple of weeks, I am turning my attention to writing!  I've already turned in my next book to Greenwillow and am expecting more notes on that book any day, but am already plotting book #4. I can't wait to start writing again!
See you next week!  And happy Eid to all who celebrate!!
And don't you think it's time I gave away a copy of The Frame-Up here, too? I agree. Stay tuned for next week!