I'm not going to lie: I LOVE The Cotterell Family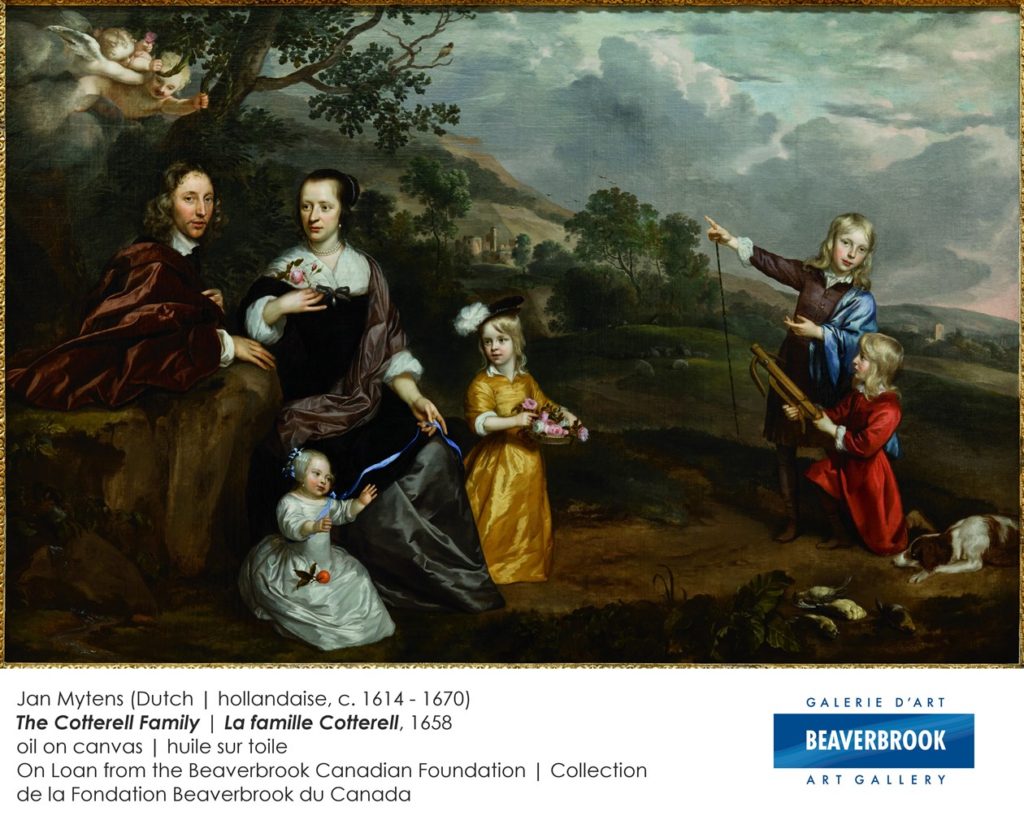 One of the things that struck me as I was "casting" The Frame-Up was that most of the portraits contained only one person.
But a family forced to live together for three-hundred-and-ten years? Now that was interesting.
And a family forced to live with four rambunctious children, including a baby? It makes me shiver to think about!
Meet the Cotterells: Sir Charles, Lady Cotterell, Baby Frances, Lizzie, Clem and Charles.
The Cotterells are important to the story: Clem is Mona Dunn's best friend, partner-in-crime, and desperate to be like every kid who visits the art gallery rather than being stuck wearing foppish seventeenth century clothing; and Sir Charles, the bellyaching patriarch frustrated to find his portrait in a provincial backwater (he'd expected to live in the Louvre) who discovers a passion for movies.
Clement Cotterell intercepted Mona on her way to meet Max. "Come and find me tonight. Unless you're grounded," he added saucily. "I want to share some sick beats I'm working on."
The idea of a young book from the seventeenth centre wanting to be like all the kids who visit made Clem real to me. Imagine watching other kids with their smart phones, and walkmans before that. How difficult it would be to see how childhood is changing, and yet deep down, Clem is not really any different from Mona or even Sargent and the other kids.
And Sir Charles? He is the curmudgeon who becomes a pussycat.
"I have not witnessed anything as wondrous in three hundred years," Sir Charles said, bowing deeply. "Truly, I thought the only magic in this world was paintings coming to life. But moving pictures are spectacular. Please, tell Mr. Ben Stiller that I hold him in the highest esteem."

Sargent laughed. "I don't actually know Ben Stiller."
What I love best about the Cotterells is how great a family they are, despite sometimes getting on each other's nerves. And they adore Mona, and worry about her getting hurt because of her friendship with Sargent.
Can you spy Clem on the cover?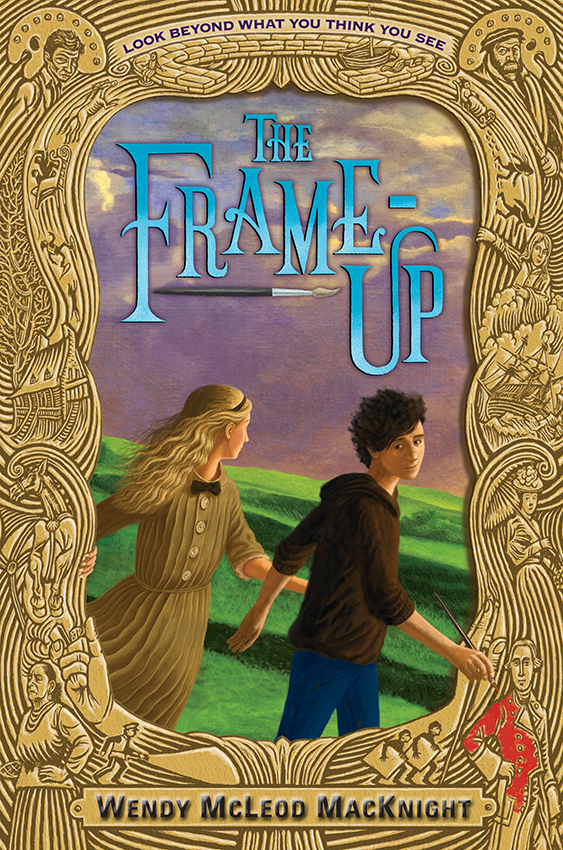 I can't wait for you to meet The Cotterells!