First of all – thank you for the kind words about my friend Brian Carty. He will be missed forever, but his light goes on shining!!!
In honour of Brian and the fact that it's October and I've just finished the first draft of my third book, I've decided to do a giveaway!
This time, one lucky winner will win not one, not two, but three MG books!
The 1st book is PATINA by the genius that is Jason Reynolds. I loved this book and think you will, too!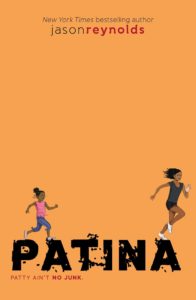 The 2nd book is NIGHT OF THE LIVING CUDDLE BUNNIES by my friend Jonathan Rosen in honour of Halloween and because it is one of the funniest books I have ever read!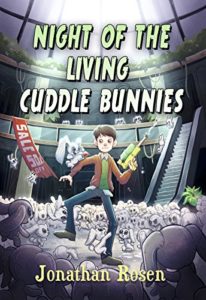 The 3rd book is IT'S A MYSERY, PIG FACE! by moi, guaranteed to make your nostalgic for summer days and crave chocolate!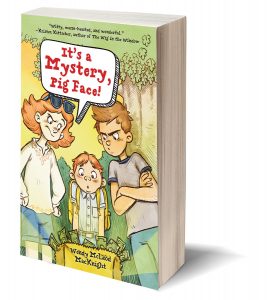 All you have to do is leave a comment and I'll pick a random winner next Thursday night.
Open to the US and Canada.
Good Luck!