Pig Face got lots of love this week thanks to St. Stephen Storyfest, which was a huge success!
Check it out:
St. Croix Courier Article: (sorry there's no online link!)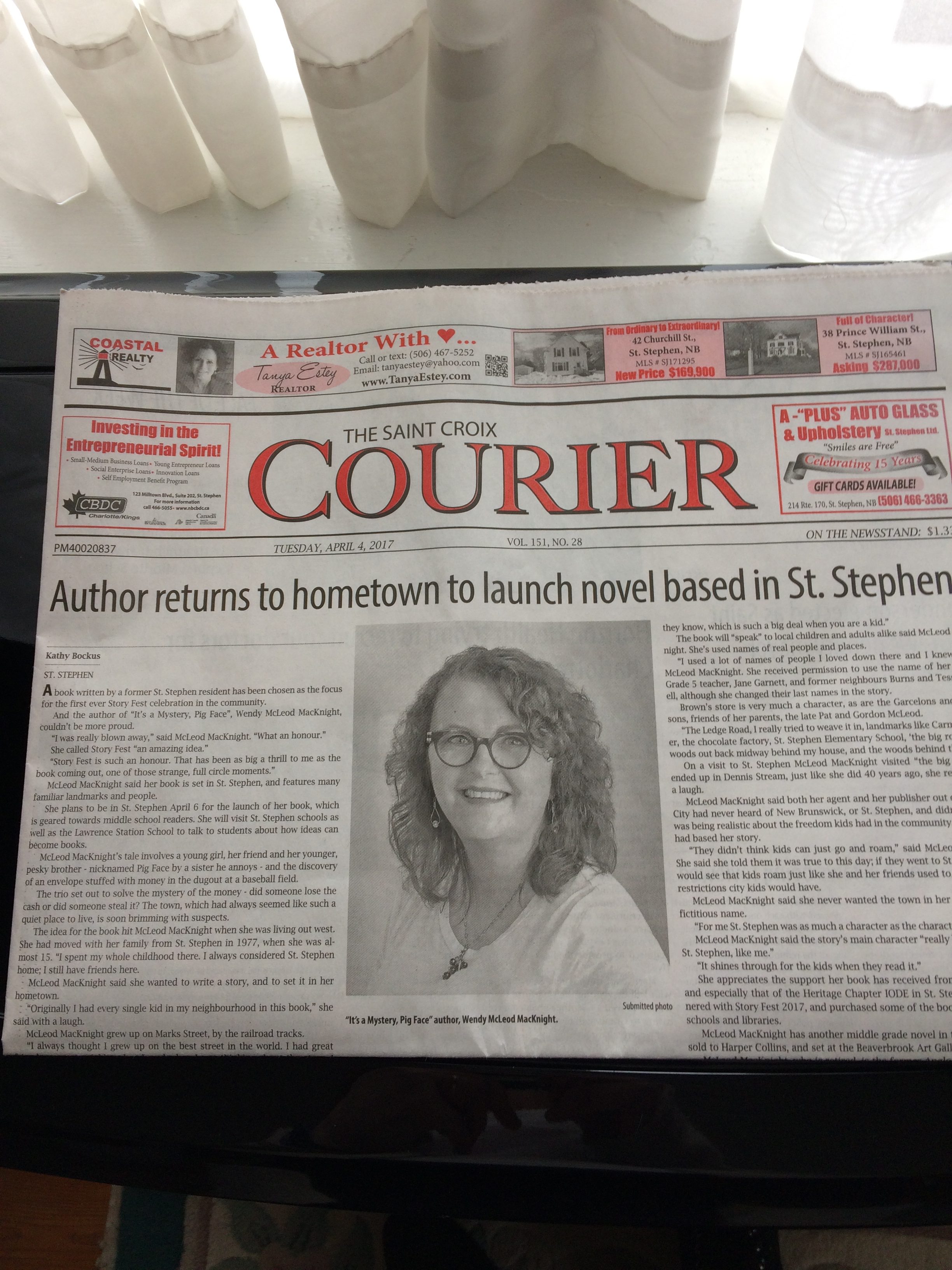 Telegraph Journal Article: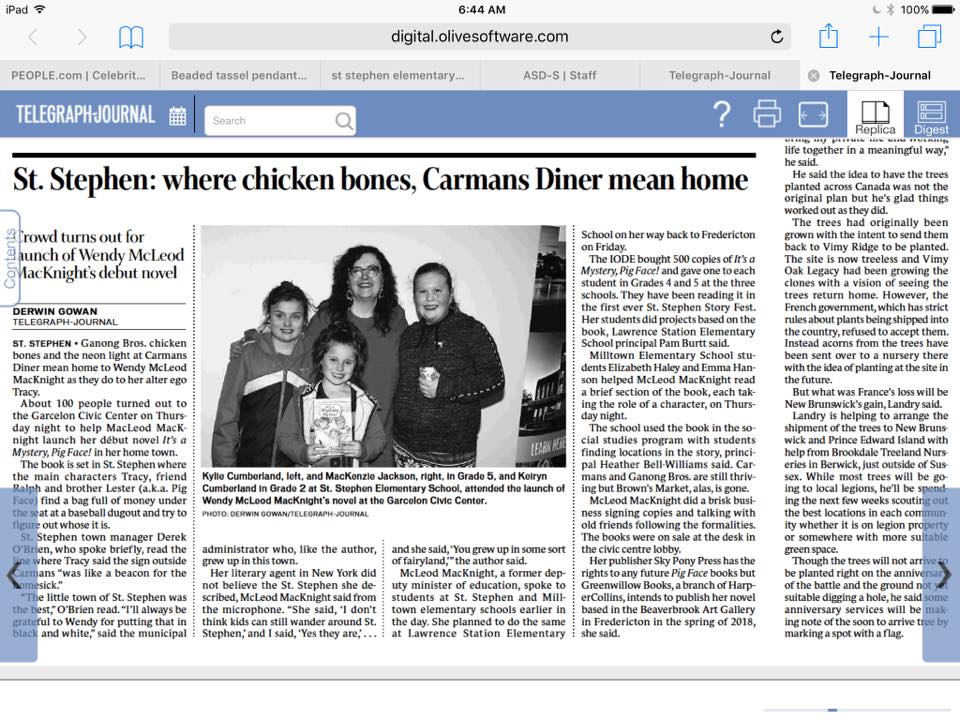 Interview with CBC Information Morning Program:
Click here to listen to the interview, which is about eight minutes long!
The Hiding Spot Blog
I was also interviewed by the wonderful blogger Sara Grochowski (if you're not following her blog you must – it is so good!) over at her The Hiding Spot Blog!
Book Signing
I'm at Chapters in the Regent Mall this coming Saturday, April 15th, from 1 p.m. to 3 p.m. Come up and see me and buy a copy of the book!
So happy to see It's a Mystery Pig Face! getting so much attention!