Middle Grade fiction inspires its readers, consoles them, teaches them, frightens them, empowers them, and fills them with happiness.
One of its greatest gifts is that it helps its readers learn empathy, helping them see the world through another's lived experience.
When a story is told with truth and grace, we the reader can't help but be moved.
When the story helps us change our perspective, or tones down our previously held negative beliefs or judgments (or removes them completely), well, then the book has taken us to hallowed ground.
Here's a very short list of some books that you might want to share with the middle grader in your life that will inspire them to see the world a little differently:
Wonder by R.J. Palacio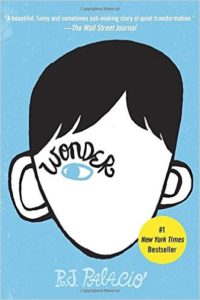 There's a reason this book is being made into a movie and is a bestseller. Almost every kids goes through feelings of embarrassment, worry, or fear of what people will think of them. Imagine you're Augie, who thanks to a genetic disorder, faces school for the first time looking like many people's worst nightmares. But the reader get to meet the real Augie, the Augie most of his classmates never take the time to meet because they are so busy being horrified. This book will bust you open and is a gift to every child who reads it.
George by Alex Gino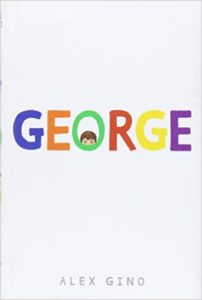 Gender identity is rightfully a huge theme now in children's literature and this book was one of the first. This is about being who you are, no matter what. Every kid would benefit from walking a mile in her shoes.
The Last Cherry Blossom by Kathleen Burkinshaw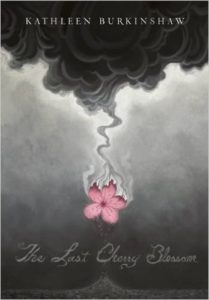 In the west, our stories about the war are almost exclusively written from the winners' perspectives. This book, telling the story of a young girl living in Japan during the dying days of World War II, gives its readers a different, more nuanced perspective, one that is often missing in children's literature.
The War That Saved My Life by Kim Brubaker Bradley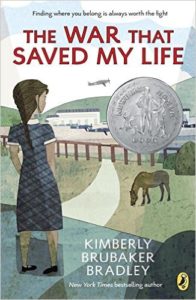 When I picked up this book I assumed it would be a stirring story of a young girl sent to live in the English countryside during World War II, whose life is saved by the experience.
In fact, this is a compelling story of a young girl who is the victim of physical and emotional abuse and what it takes to come back from experiencing such terrible things. Your heart breaks, soars, then breaks again, and Bradley never shies away from the gritty truth. There are many ways to save someone.
These are just a few of my examples that help children see the world from someone else's perspective. I'd love to hear yours!