I'm in the midst of a kitchen renovation, and it's not fun.
we've just started the tear-out and it looks like this: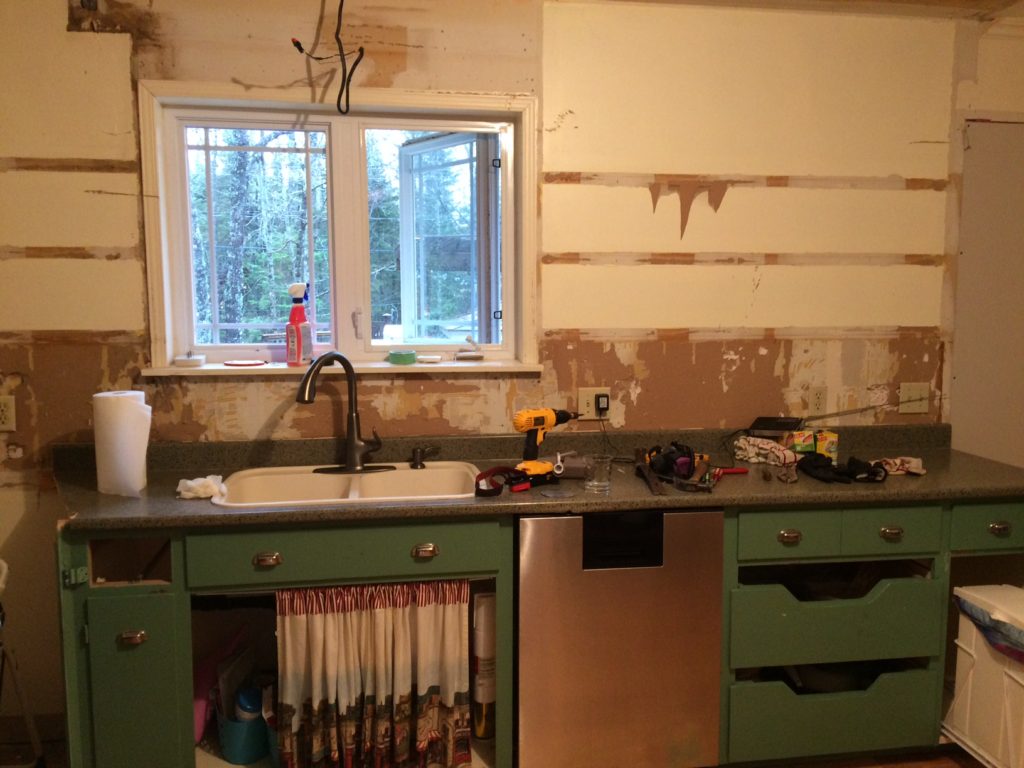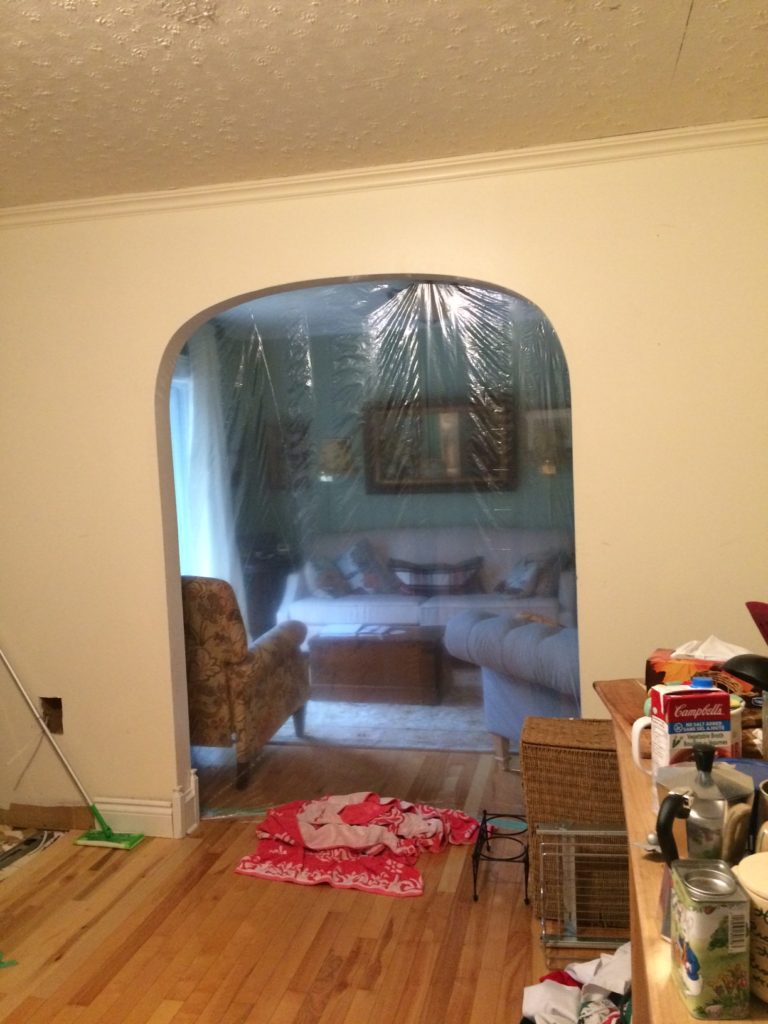 In other words, a total mess.
My latest book looks remarkably like this:
Things piled up  haphazardly.
Walls half torn down.
Cupboards and countertops waiting to be torn out.
When I look at these pictures I can't imagine December 1st, when the reno is scheduled to be done.
But I trust that it will be.
I'm at the point in my revisions where everything is a jumble.
I feel like I'm groping in the dark.
I feel like it will never be pretty.
I can't imagine being able to turn it in to my editor on December 1st.
But I trust that I will.
The thing is, you have to practically dismantle your book to see what needs to be there and what needs to go.
What you need to do to make it coherent.
The kitchen reno has a plan, but no doubt things will crop up and that plan will have to be adjusted.
The same thing is happening with my revision.
You can't have a new kitchen unless you tear the whole thing apart.
Just like I can't have a good book without tearing my WIP apart.
It's not fun, but it can be very satisfying…
Someday, it might even look good….
I'll keep you posted!
(On the kitchen and the reno!)