I'm so excited to share the cover of my next book, THE COPYCAT, which is being published by Greenwillow Books on March 10, 2020!
The illustrator is Erwin Madrid and I love it!
Those of you in the Saint John area may recognize the house on the cover!
I was thrilled to do the formal reveal on Mr. Schu's blog Watch.Connect.Read.
For those of you unfamiliar with Mr. Schu, he is the Ambassador of School Libraries for Scholastic and a lecturer at Rutgers.
Most importantly, he is a wonderful champion for children's literature!
You can read my interview with him here.
I'll be sharing how to pre-order the book next week, but now, without further ado, scroll down and get your first peek at The Copycat! I can't wait for you to meet Ali and her family and friends!
A brief description from my publisher:
A funny, unpredictable, and heartfelt new novel from Wendy McLeod MacKnight, the author of The Frame-Up. Ali has always acted like a copycat to make friends, but when she unexpectedly inherits the ability to change her appearance at will, fitting in seems impossible! Luckily, with the help of her family, new friends, and a touch of magic, Ali might just survive middle school after all. A great pick for fans of Dan Gemeinhart, Erin Entrada Kelly, and Diana Wynne Jones.
Ali and her parents have moved at least once a year for as long as Ali can remember. She's attended six different schools, lived in dozens of apartments, and never really felt at home anywhere. But Ali's parents say living in Saint John, New Brunswick, will be different. They've moved in with Ali's great-grandmother—a spunky 99-year-old with a quirky old house that has room for all of them. Ali wants to believe this will be their last move, but everything seems too perfect to be true.
To Ali's surprise, things are different this time, but not in the way she hoped. She's finally inherited the Sloane family powers—the ability to change her appearance into any living thing. Ali is a Copycat. Literally. And being the new kid at school is hard enough without worrying about losing control of your powers and turning into your teacher. Luckily, Ali's new friends are eager to help her use her newfound power. But as Ali soon learns, being a Copycat is no substitute for being yourself.
Wendy McLeod MacKnight's The Copycat is an imaginative and surprising middle-school story about friendship, family, and self-confidence that is perfect for fans of John David Anderson's Posted and Katherine Applegate's Wishtree.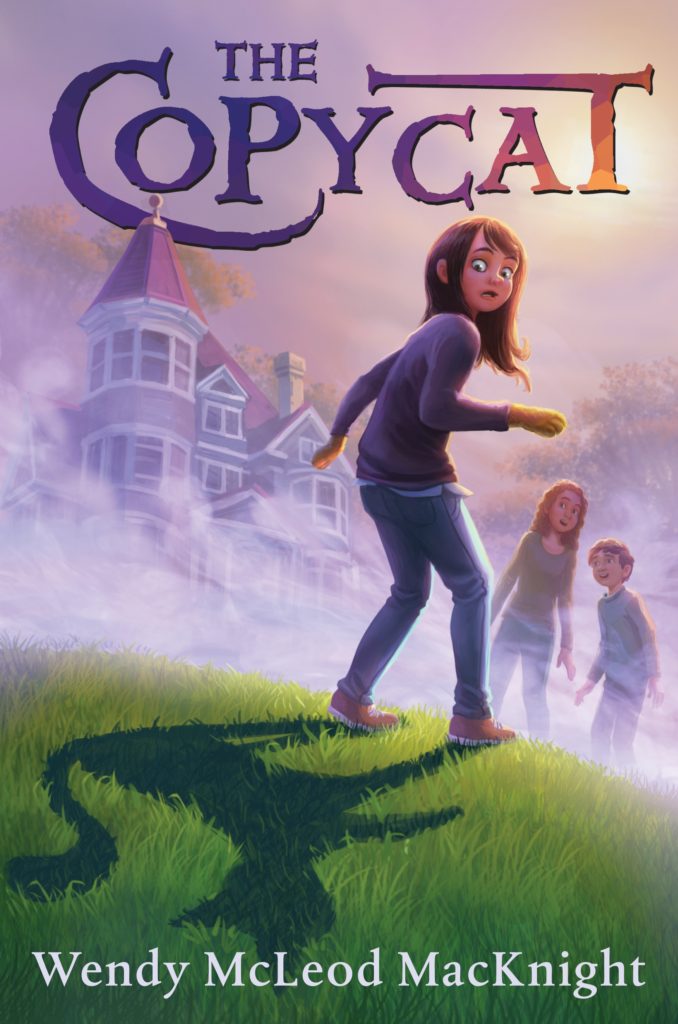 What do you think????????
Have a great week!