I'm happy to report that The Frame-up is getting some great reviews!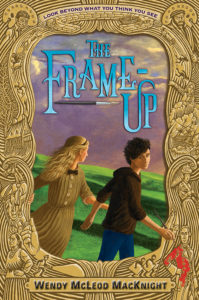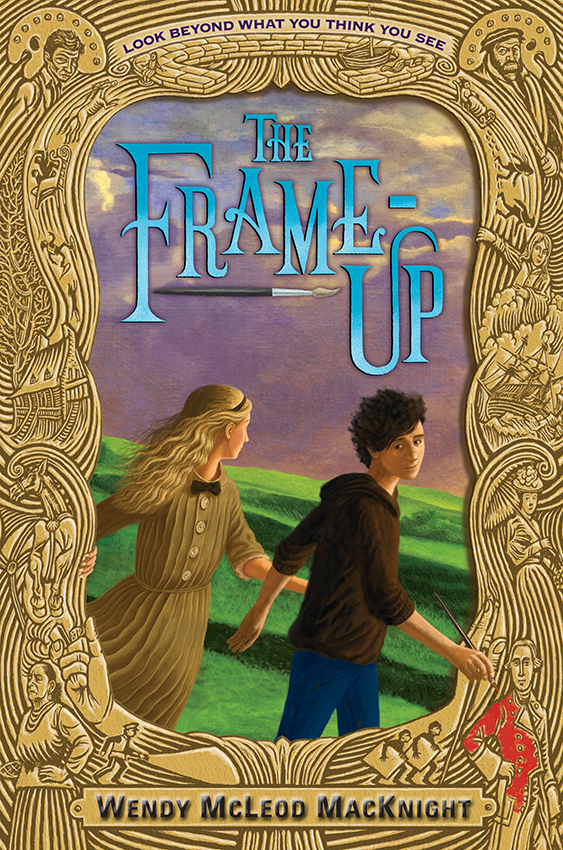 Booklist gave the book a starred review: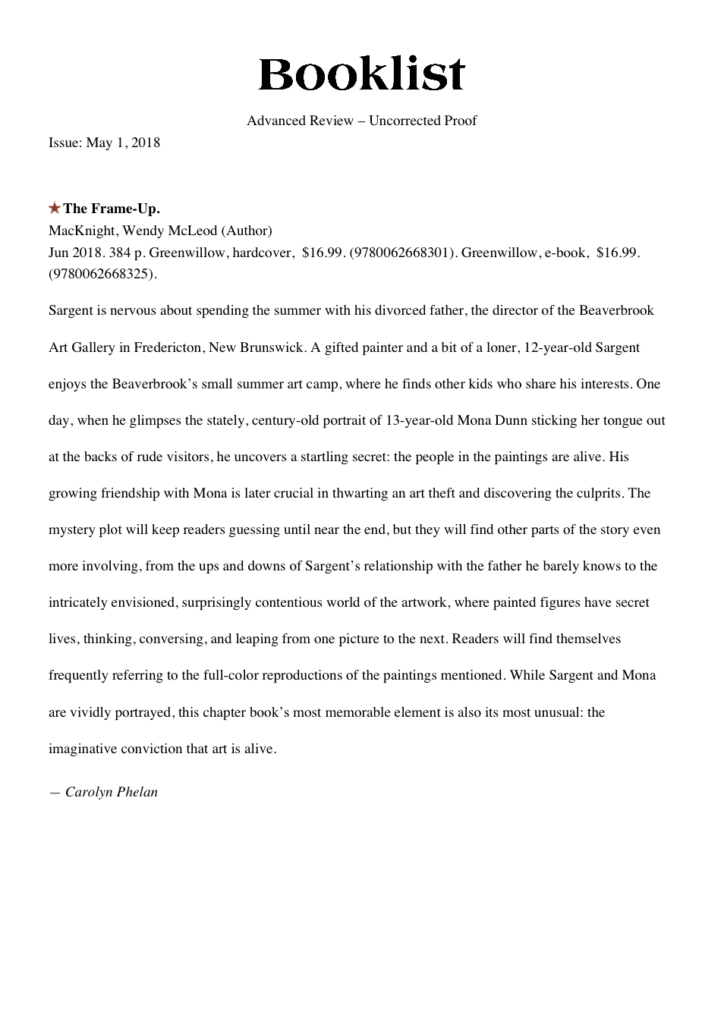 School Library Journal is also very positive:
Gr 3-6–Inspired by the author's lifelong love of art and the moving portraits in Harry Potter and the Sorcerer's Stone, this inventive fantasy gives a second life to its painted subjects. For the past 100 years, Mona Dunn has watched the world go by. Like the rest of the pieces at the Beaverbrook Art Gallery, she is alive but only allowed to interact with the other painted inhabitants of the gallery. Communicating with the real world is strictly forbidden. These rules keep the gallery's secret safe but make life lonely and boring for the eternally 13-year-old Mona. So boring, that one afternoon she is caught recklessly moving in front of the gallery director's son, Sargent. Sargent's own loneliness prompts him to develop a friendship with Mona. Their mutual insecurity with peers is relatable despite the magical circumstances. Readers will delight in the canvas world that exists on the other side of the frame. Mona's gallery neighbors are equal parts quirky and endearing, while a sinister threat propels the plot forward. The book includes a full-color insert of the masterpieces referenced, which could be a great starting point for readers to imagine stories and worlds of their own. VERDICT Not just for art enthusiasts, this middle grade read paints fantasy, humor, and mystery into a satisfying tale about the power of friendship.–Sophie Kenney, Vernon Area Public Library District, IL
Even Kirkus had some nice things to say:
"A girl in a painting and a boy visiting the gallery she hangs in foil art thieves. …MacKnight entices with art critique and technique. …For anyone who's wondered about the people inside the frames."
Keep The Frame-Up love going! If you read the book and love it, please leave a review on Amazon.com, Amazon.ca, Chapters.ca and Barnes and Noble and Goodreads. Those reviews really help!
And if you haven't yet pre-ordered, click here and learn about the great contest I'm running!