It's December!
I mean, technically, December starts of Saturday, but it feels like November has flown by!
I'm almost done my second week as Artist-in-Residence at The Beaverbrook Art Gallery and am hard at work on my writing!
I did take some time this past Sunday to launch A Beaverbrook Holiday during the gallery's Nutcracker Tea and it was so much fun!
My favourite part was leading some children in singing Christmas carols to the paintings!  We spent extra time singing to Mona, who was very appreciative!
And yes, I wore a PLAID SUIT!  I'd had the two pieces and never worn them together, but they were just the perfect amount of garish, and kind of punk when paired with my one of a kind Beaverbrook Converse sneakers!!!  I'm not going to brag, but Clem Cotterell gave it two thumbs up!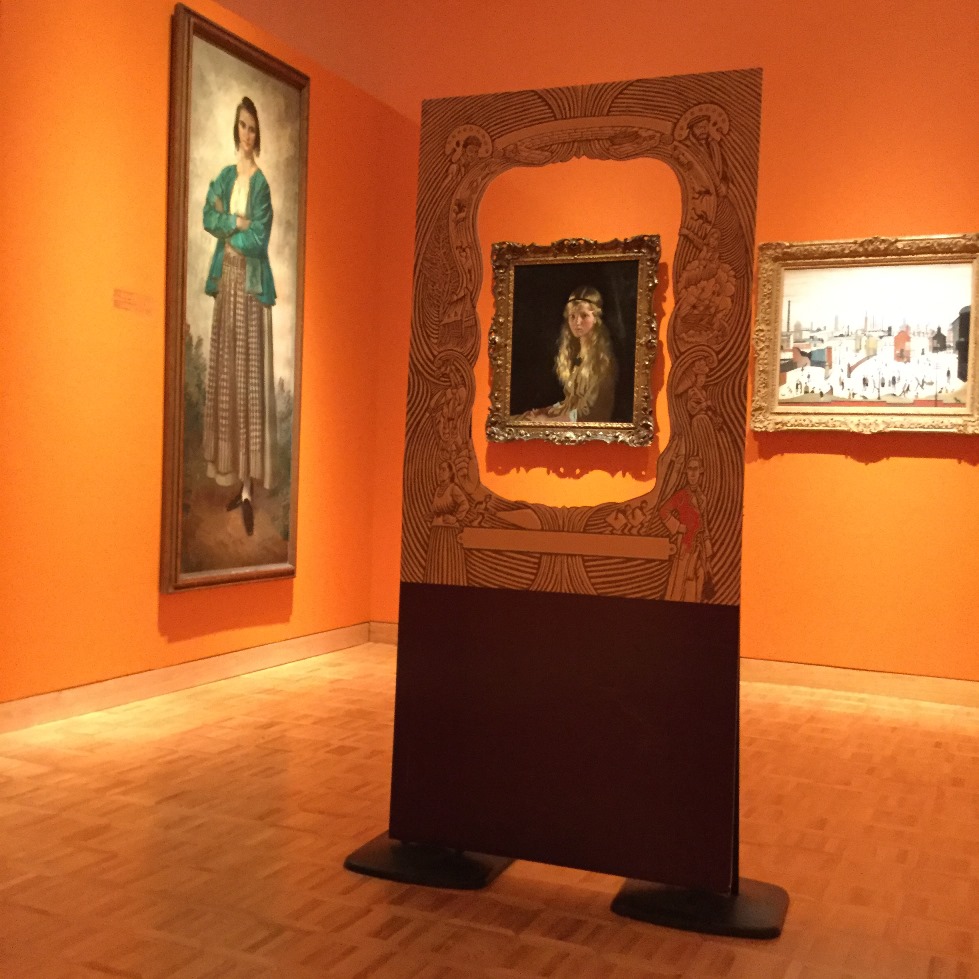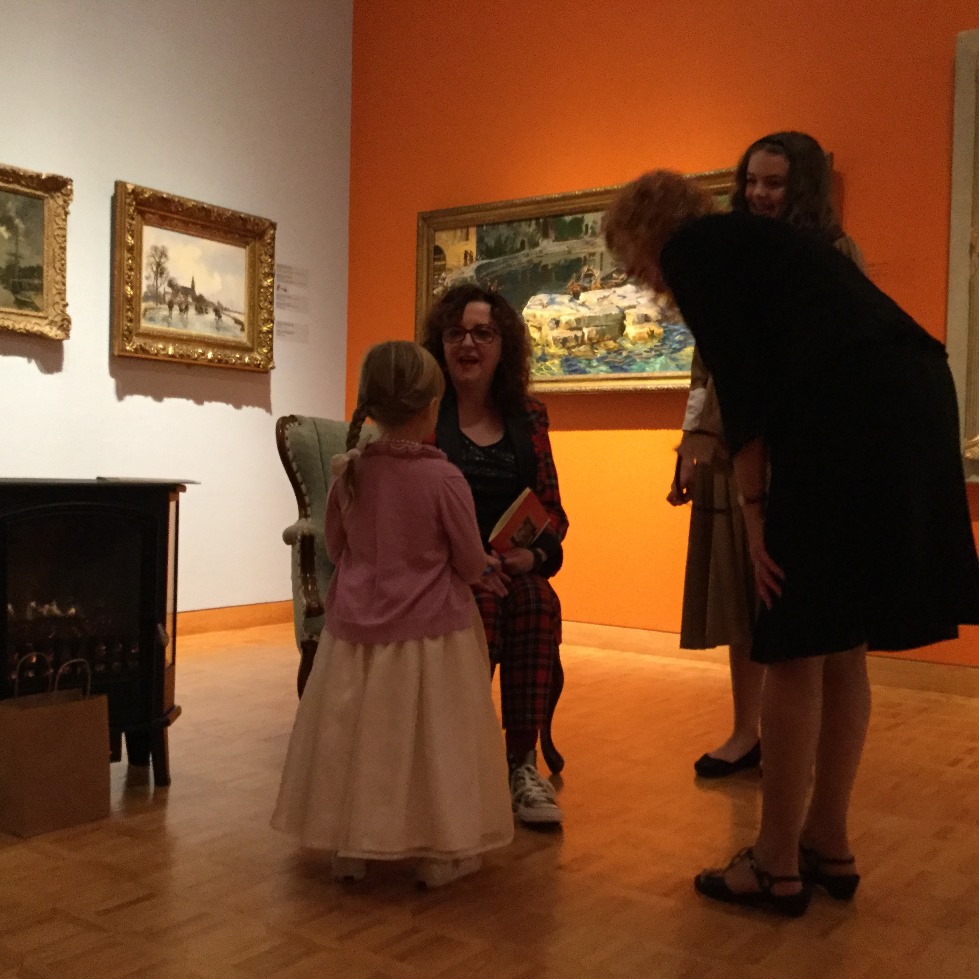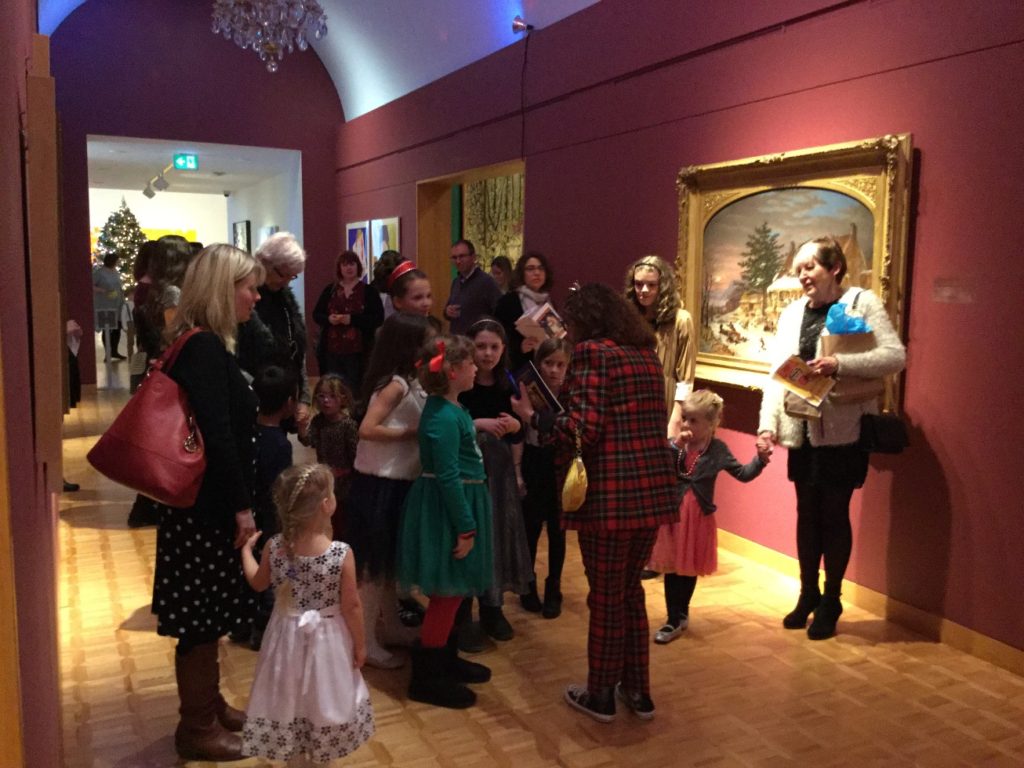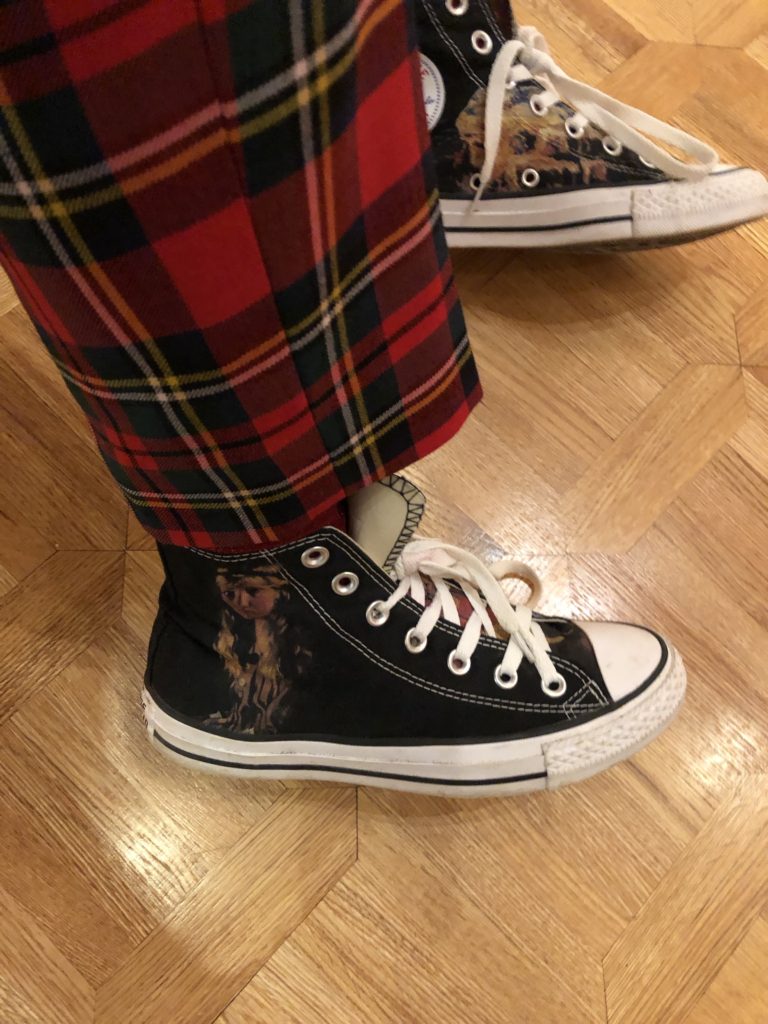 My favourite part was this little boy, who bought his copy of the companion story and immediately read it all in one sitting while sitting below Mona Dunn: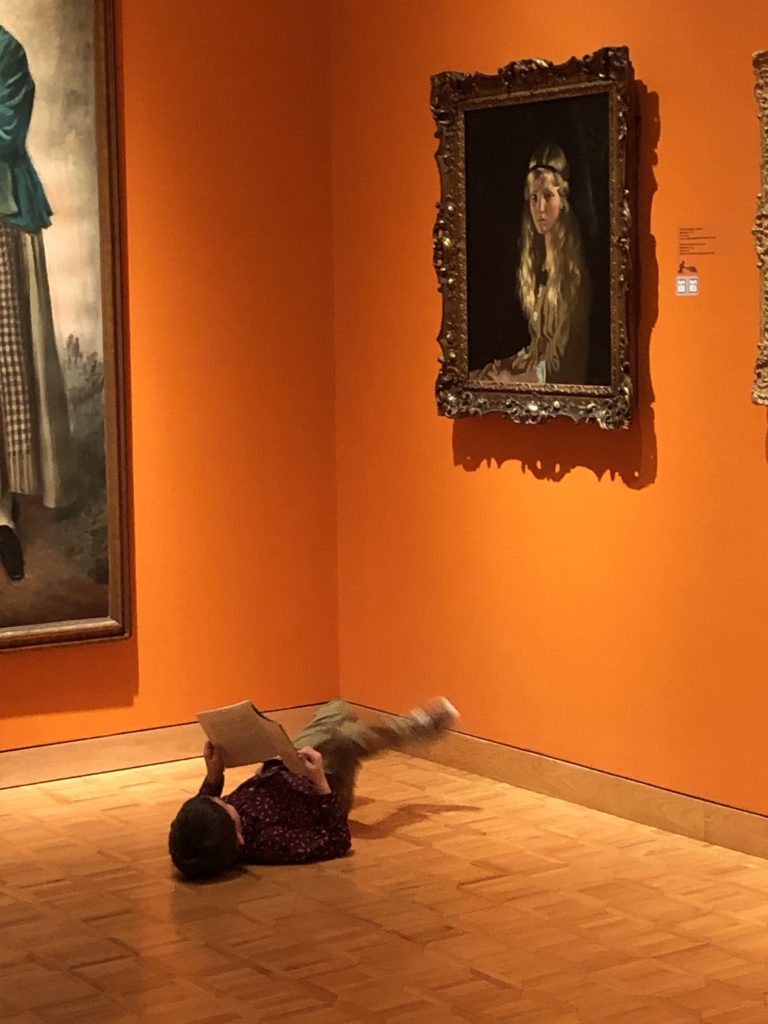 Lots of companion stories and copies of The Frame-Up were sold. If you recall, the story is a fundraiser for the gallery and tells the story of what the paintings do at holiday time!
It's the perfect gift for The Frame-Up lover in your life, and you don't need to live in Fredericton to get a copy!  Just email shop@beaverbrookartgallery.org and they'll be happy to sell you one and mail it straight away! The cost is $12 CDN.
But you might have a chance to win your own copy! I'm giving away a copy of The Frame-Up and the companion story, A Beaverbrook Holiday, as a way of saying thank you to everyone who has supported the book this year!  Leave a comment below and I'll pick a winner on Monday, December 3rd, autograph it for you and mail it off right away!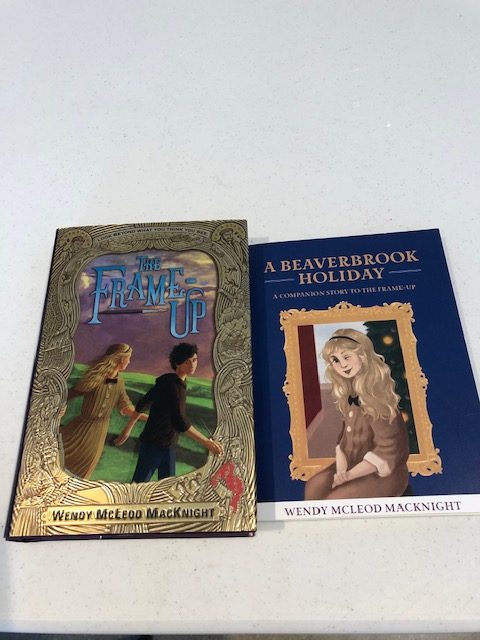 Just leave me a note below, or on the twitter post or Insta post and you'll be entered to win!  Open to both US and Canada.
Good Luck!